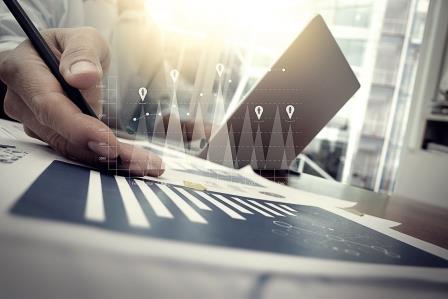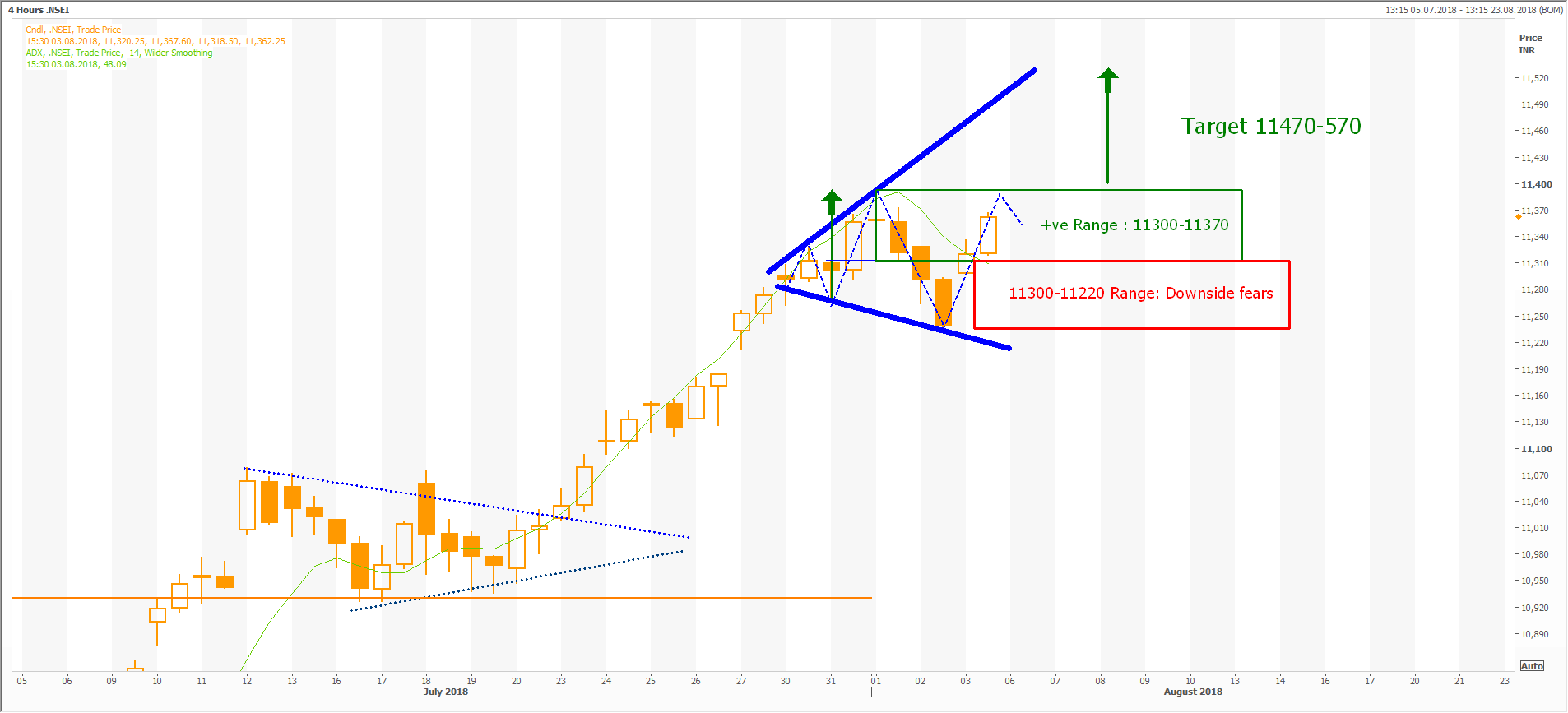 Technical set up
Formation of a spinning top pattern on 1st of August, raised a few reversal fears, and the 1 percent fall on the subsequent day added weight to such concerns. However, Friday's swift pull back without unsettling July's break away gap, where we had recommended the stops to be placed last week, has put Nifty back onto the upside track, and within touching distance of our first near term objective of 11470. Strong directional moving indicators encourages us to identify the present formation as a bullish expanding triangle.
Trade set up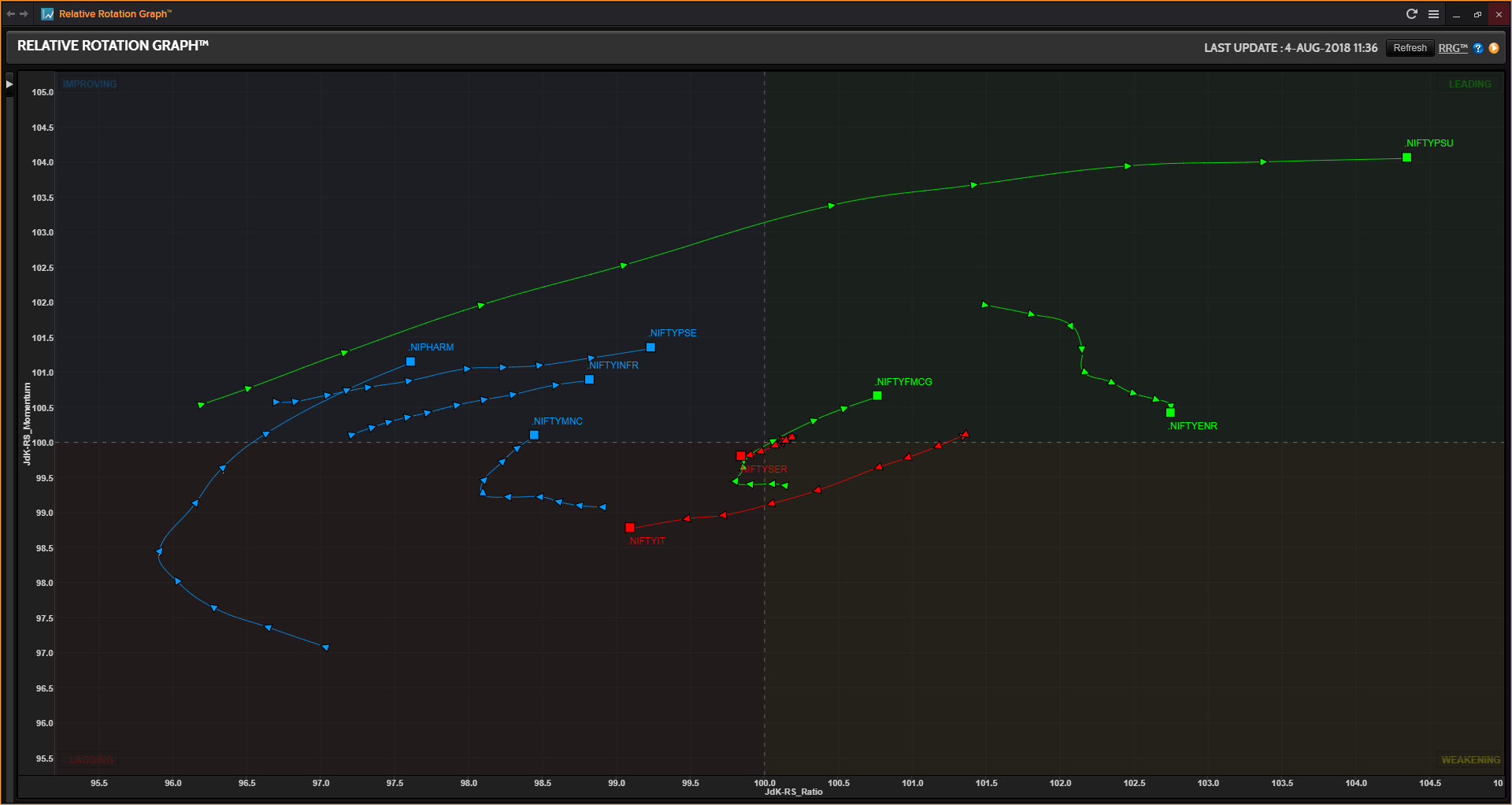 Favoured View and Target : Bullish Expanding Triangle's projected upside target is 11470-570
Failure Scenario: Inability to clear 11370, initially, need to be expected, but should not be a cause of concern, and buying interest is likely to re-emerge on dips. However, dips inside 11300-11220, should be viewed with caution, as break of 11220 should call for 11070/40, and onset of strong downsides.
Sectoral plays
Among the two sectors that we favoured last week to push higher, pharma has found traction, and is expected to continue on the same path. IT has lagged, but we remain committed to this sector gaining more ground in the coming weeks. State owned banks have made strong strides, while Energy looks to be losing some ground. Relative Rotation Graph shows that FMCG is the one with the resilience and is favoured to push higher, coming week.
Posted: August 2018