The Indian primary market had a strong run in first half of 2021, this momentum is expected to continue for the rest of the year. In the last six months as many as 25 companies raised capital via initial public offering (IPO). Of these IPOs only four gave negative returns, while the rest gave spectacular returns to investors. The top 5 IPOs which had the highest gains since listing are Nureca Limited (319%), MTAR Technologies Limited (141%), Easy Trip planners Limited (127%), Laxmi Organic Industries Limited (97%) and Stove Kraft Limited (87%). The table below lists the performance of IPOs – which gave the profitable returns, and which made a loss.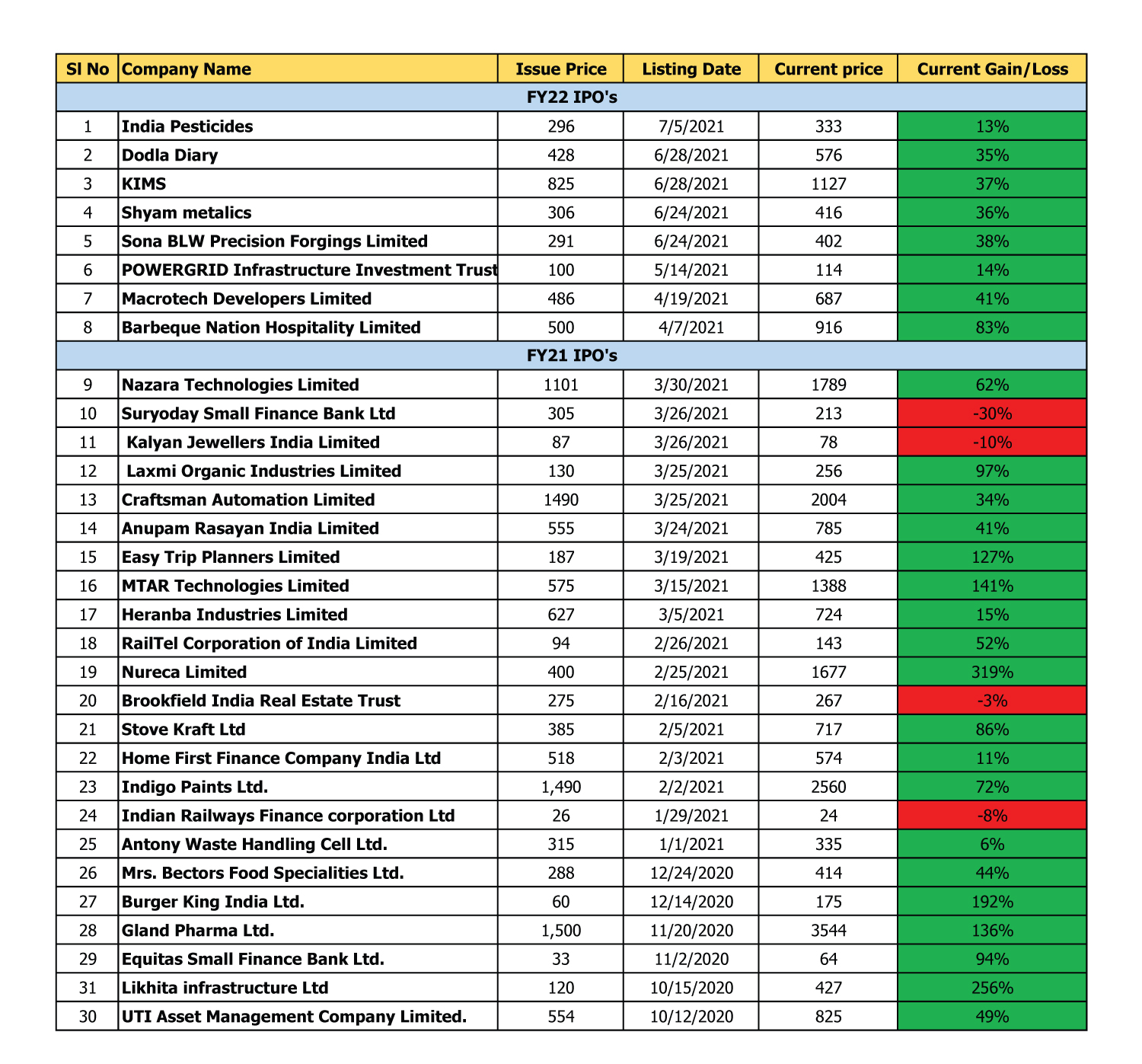 To know more about upcoming IPOs, click here.
To apply for IPOs using our e-IPO platform, click here.
If you do not have a demat account, you can now open an account for Free. Click here, to open your account online in a few minutes.