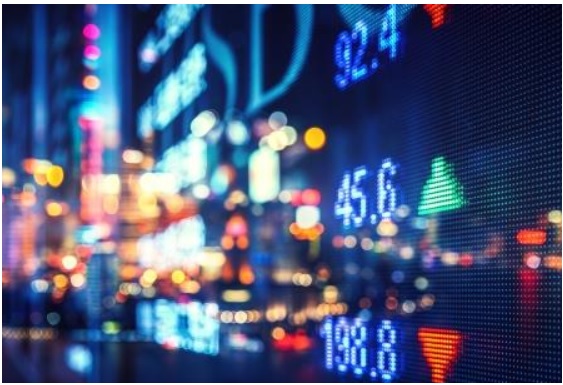 Nifty saw some buying at lower levels during the week. What is your strategy going ahead as IT stocks are likely to see more downside pressure?
Barring Infosys, IT stock like TCS, HCLTech and Techm, which together forms 11% of Nifty, seems to have found base around their respective rising trendline supports hinting a bounce back. Towards this end, we do not expect IT stocks to be slowing down Nifty, but banks might. Perhaps solution to this conundrum lies with auto stocks which are looking positive especially Maruti, Tatamotors and M&M ahead of festive season. Meanwhile, despite fully recovering from the deep downside gapped opening of Friday, the evening star candle stick pattern formed in the closing hours suggest that the 19800-840 barrier will need stronger surge or perhaps more time to be conquered. We will begin the week requiring Nifty to float above 19730 to show positive bias, but as maintained last week, prospects of a collapse is low, and we are probably slowly gearing up for a 20020 move.

2) Nifty PSU Bank index was one of the biggest losers in the week. How to trade PSU banks ahead of their earnings?
PSU Banks appear to be feeling for a base, and a bargain hunting could be expected this week across sector. However, sustained rallies are less expected, and we would rather sit out such upswings, and be very stock specific on dips to consider re entry.

3) Given the 30-40% gain seen in ITI and MMTC during the week, do you think the two stocks are now at overbought levels and traders must now exit their positions?
Certainly, the flare up in these stocks have been too steep, to not ignore the question of whether to exit or not. We are inclined to give more weightage to the fact, an exit here may be opted by only those who are very keen to see cash immediately, as re entry would be extremely difficult. We feel that given the build up and presence of continuation patterns, a 325-360 for ITI and 90 for MMTC could be eyed by risk takers, as extended targets in a few weeks.

4) HDFC Bank, which will report its earnings on Sunday, has been range-bound in the last 2 weeks. How to trade the stock on Monday?
HDFC Bank has stabilized in the last week, having deep dived below 1500, prompting us to eye the low 1300s as potential downside target. The recover attempts thereafter has had us tone down the bearish expectations, but the present set up does not leave us convinced of a sustainable recovery. Towards this end, we eye the prospects of rejection trades emerging this week, unless there is a close above 1575/1612.

5) Give us your top trading ideas for the week ahead
POLICYBZR (CMP: 738)
View: Buy
Entry range: 740 – 730
Targets : 759 – 780
Stoploss : 717
The stock has been on a decline since the beginning of this month has formed a Hammer candle in daily time frame near the horizontal support zone of 720-722. We expect the stock to move towards 759 and 780 in the next few weeks. All longs may be protected with stoploss placed below 717.
CONCOR (CMP: 713)
View: Buy
Entry range: 720 – 705
Targets: 730 – 765
Stoploss: 693
After a pull back from the lows of March, the stock halted near the year high of 740 from where it has retraced close to 61.8% Fibonacci level of 690. A meaningful bounce has happened from this support level and we believe there could be more legs to this move as it is supported by MACD forest exhaustion. We expect the stock to move towards 730 and 765 in the coming weeks. All longs may be protected with stoploss placed below 693.
First published in The Economic Times