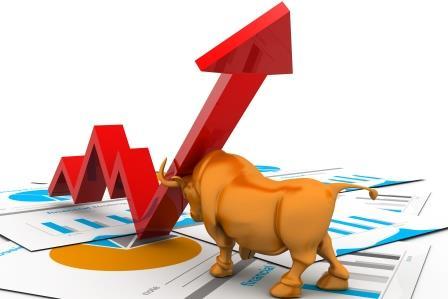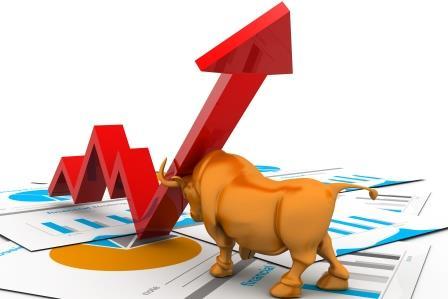 When key benchmarks are at all-time-highs, it is a normal tendency of experienced investors to turn careful and to reduce their exposure in the equity market. But this time, it is different. Nifty Mid cap and Nifty Small cap are below 22% and 40% from their all-time highs. We should not be concerned by the fact that only a few sets of stocks and sectors have pushed up the main indices while the broad market is dull. We feel that the economy and risk-appetite will have an upside from hereon. Liquidity is solid and momentum is likely to shift from pricey stocks to value stocks over the next two years. This is a good time to invest more in equities than turning cautious. We have addressed the stocks and sectors that investors should invest to generate above normal gains (click here to view our model portfolio).
We feel that the momentum of the market will strengthen due to factors like:
Budget expectations
Possibilities are building-up that 2020 budget will be very crucial for the market since it will provide more impetus to investments. The focus will be on enabling the economy to recover from the slowdown. Budget is likely to consider more policy changes, improve ease of doing business and raise cash in the hands of households through tax cuts. Market also expects tax incentives for equity market with reduction in long-term capital gain tax. Sector specific incentives and reforms are likely for key areas like NBFCs, Realty, Infrastructure and Auto.
Lower interest rates and higher inflows to follow
Fixed Deposit rates are trending down which will attract more investments in other forms of assets like equities and bonds. We should anticipate more investment from domestic investors in CY2020. Inflows from FPIs are also expected to be higher since US Dollar may weaken due to flat US Fed rate and reduction in emerging bond yield as a result of drop in economic risk and better prospects. This will trigger risk-on strategy for foreign investors towards EMs. Further, US-China trade deal and Brexit deal will lower the overall risk in the global market which is positive for EMs like India.
The risk in the domestic system will decline
The overall domestic risk has reduced due to business-friendly policies of the Government in the last two quarters with supportive stimulus and tax benefits. Dovish monetary policy with downside in Repo and reduction in NPA level is improving the banking system. New IBC procedure will increase the ease of doing business in the country. Liquidity in the financial system has improved due to steps undertaken by RBI and Government. The risk-taking ability will enlarge in domestic market and global headwinds will ease post the trade deals (US-China and Brexit).
We foresee more actions outside the main indices
We had a one-year target of 12,600 on Nifty 50 post the Q2 results, which we are maintaining today with a marginal upside risk to Q3 result's actual performance, which is likely to be good. This target may provide a muted outlook for the next year but we visualise more actions outside the main indices in the coming years. The target may look dull but it is based on high one-year-forward P/E of 17.5x having no room to expand valuation or EPS which is controlled today by 10 to 15 stocks which are at record highs. Nifty50 will be in a transitory phase led by slow improvement in economy and its lag effect on equity market over the medium-term. Earnings growth will happen phase wise and accordingly forecasts and valuation will expand over time. So, this narrow market is expected to get boarder in the next two years.
Risk in the market and its remedy
The ongoing risk in the market is premium valuation which could impact the performance of pricey stocks and sectors in the short to medium-term. We feel the pricey stocks valuation may contract and price performance will be muted while the underperformers of last two years will outperform.
Fiscal deficit is high and clarity is low. This may become a negative catalyst for more pain in future if government's cashflow deteriorates further. We feel dilution in the fiscal target has been largely factored in the market.
The other likely issues are, if the world trade deal & government's support does not fix the slowing economy, and an increase in geo-political risk. India is unlikely to be drastically impacted due to strong structural changes undertaken in policies.
Where to invest?
For a moderate risk-taking investor, we advise a mix of 60 to 65 percent in equity, 25 to 30 percent in bonds and 15 to 10 percent in gold. In the coming years we feel that the risk-appetite of global and domestic market is going to improve which will provide above normal gains in the next two to three years and we advise higher investment in equity of quality large and midcaps followed by mutual fund debt schemes. The mix in equity can be increased to as high as 90% for a risk-taking investor or as low as 15 percent for a risk averse investor.
The main indices are at all-time-highs but the broad market is performing poorly and the economy is in slowdown. In the next two years we anticipate a better economy which will benefit and widen the equity market from this skewed level. We believe that this is a good time to invest in cyclical stocks and sectors like Metals, Energy, Capital Goods and Industrials. It is also advisable to shift holdings from pricey stocks to value ideas for better gains in future. In the last two years the only performers were high-quality stocks in spite of weak earnings growth, which is not sustainable in the long-term. We also suggest higher investment in banking, chemical, value stocks and quality Mid-Small caps.