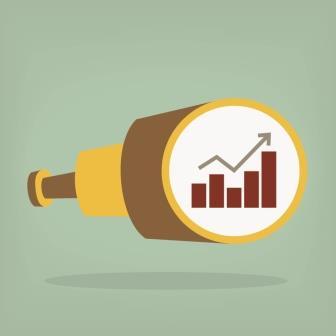 Market last week
Market continues to capitulate on account of weak sentiments associated with heightened volatility in money markets, rise in bond yields, depreciation of INR and sell-off in EMs. Sentiment for equity has turned tepid given heighten volatility in domestic and global financial markets.
Oil prices surged to $85/barrel factoring possible imbalance in global oil markets once US sanctions on Iran oil exports kicks-in post 4th November. The impact on the domestic economy will be significant since India imports 30% of Iran total crude exports. Selling intensified across sectors as apprehensions over currency & yield turned to reality due to deteriorating macros. Oil and Gas sector was worst hit, lost 18% this week as OMCs were asked to absorb Rs.1/litre which will impact its profitability. Even after the fall in the market, valuations still remain expensive. Further RBI's status quo on policy with marginal downside revision to inflation was quite surprising given the sharp upside risks to the inflation due to elevated crude oil prices and weaker rupee. INR hit a historic low of Rs74 versus dollar and market dived to lower lows as risk of fiscal deficit and rise in US bond yield still impacting the outflow of foreign money.
Week ahead
The equity market outlook has taken a beating given degradation in the quality of debt, redemption and heightened risk averseness by investors. Trend is likely to be negative at least in the near-term till the financial market stabilises. Key data like bond yield, INR, oil prices, liquidity and equity valuation has to normalise which may take some more time.
Posted: October 2018