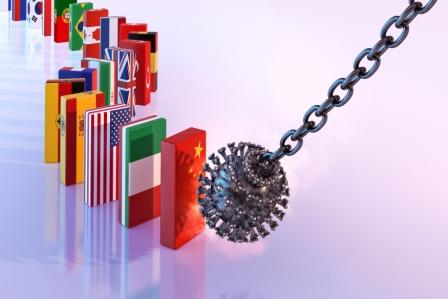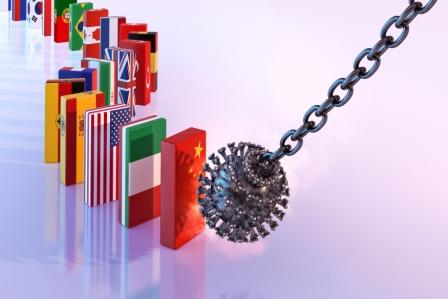 The global economy is dealing with the worst recession since the Great Depression. As per the estimates of IMF, the global GDP growth rate in 2020 would fall to -3 percent, which is lower than the GDP growth rate in 2009 (Global Financial Crisis) at -0.9 percent. The cumulative loss to the GDP during 2020 and 2021 due to the pandemic is estimated at around 9 trillion dollars. Unlike the Global Financial crisis, the emerging market economies would also be badly hit. As per the IMF, emerging market economies are also expected to register a negative growth rate of 1 percent, whereas the growth rate of advanced economies is projected at -6.1 percent. The numbers signify the intensity of the crisis, making it worse than the Global Financial crisis.
Coming to the Indian scenario, the economy is projected to grow at the rate of 1.9 percent, slowest since the economic reforms in 1991. The domestic economy was already dealing with an economic slowdown which will only become worse due to the pandemic. The lockdown has negatively impacted the economic activities in the domestic economy.
Purchasing Managers' Index (PMI) for the manufacturing sector contracted to 51.8 in March, whereas for the services sector it fell to 49.3. The services sector has a share of 55 percent in Gross Value Added (GVA) of the country. Thus, the poor performance of the services sector will be reflected in the overall growth of the country. The travel and tourism industry is in a standstill making the situation worse. For instance, travel, hotels, transport, communication and services related to broadcasting has a share of 18 percent in the total GVA. The PMI for April would be much lower as the lockdown gets extended to 3rd May. Though Index of Industrial Production (IIP) rose to 4.5 percent in February, it would register a declining trend in the coming months.
The inflation rate in the country eased to 5.91 percent, slipping back to the target range. Food inflation eased to 8.76 percent, mainly driven by the fall in vegetable prices. The low crude oil prices and rabi crop season are acting in favour to bring down the inflation rate in the country. With the inflation rate in the target range, there will be more space for the RBI to adopt an easy monetary policy. RBI will also continue with its accommodative stance. However, amid the lockdown and supply disruptions, there would be pressure on the food prices. There is a need to closely watch how the food inflation rate turns out in the coming days. If the food inflation rate is exhibiting an upward trend, it could be challenging for the central bank as it follows an inflation targeting regime.
CY2020 will be a challenging year for the global economy, and also a litmus test for the Governments, Central Banks and policy makers on how to bring the economy back to the growth track.