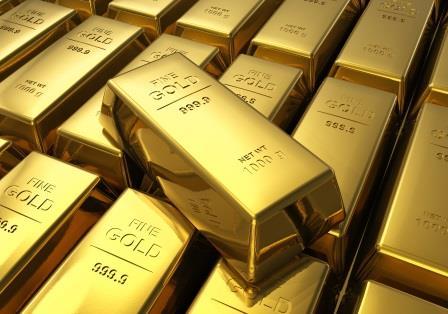 Gold prices changed little in the international markets last year. Despite the geopolitical crisis and recession fears reigniting its safe-haven demand in the first quarter, a strong US dollar had cast shadows on the prospects of the yellow metal for the rest of the year.
The aggressive rate hikes by the US Federal Reserve made the US currency an attractive destination for more yield, which dented the appeal of interest-free assets like gold.
Last year, spot gold in the key London spot market started at $1829.88 an ounce and rose to a near-record high of $2069.88 by March when Russia started military operations in Ukraine.
However, the momentum was short-lived, and prices liquidated soon after the global central banks started hiking rates aggressively to fight against rising inflation. And the metal closed the previous year with a moderate loss of -0.29 percent.
Meanwhile, unlike its international peer, Indian gold prices posted a fresh record high in 2022 and managed to settle with a return of more than 14 percent. A weak rupee and increased local demand contribute to the rising pressure on prices.
In the domestic futures market, gold opened at Rs 48050 per ten grams in 2022 and went up to Rs 55558 in the first quarter. Though it corrected to below Rs 49000 in September, it closed the year at Rs 55017 per ten-gram level.
While Indian gold prices generally depend on foreign benchmarks, domestic demand, fluctuations in the value of the Indian rupee, and government policies can have a significant impact on prices.
Last year, the Indian rupee weakened to an all-time high of Rs 83.26 against the US dollar. The Russia-Ukraine war, high crude oil prices, and the central bank's policy measures put pressure on the currency. Since India met its gold demand through imports, a weak currency increased the landed cost of the commodity, causing a price rise.
A high-duty structure and festive and wedding-related demand also brought some shine to domestic gold prices. Domestic jewelry demand had significantly increased in the previous year as Indian households took to buying gold for festive and wedding purposes after two years of postponement of large celebrations.
In India, gold has given its investors fabulous returns consistently in the past several years. Gold had gained about 90 percent in the last five years. It offered a whopping 800 percent return since 2003 when domestic prices were around Rs 6000 per ten-gram levels.
Going ahead, gold prices are more likely to trade with a positive bias. Global economic instability due to the ongoing geopolitical tensions and a likely pause in rate hikes by the US Federal Reserve will continue to offer downside support to the precious metal.
A possible turnaround in physical demand from China after easing pandemic-related lockdowns and a stable jewelry demand in India may also contribute to the trend. Meanwhile, a strong US dollar, higher bond yields, and steady equity markets are likely to dent major gains in the commodity.
At the same time, domestic gold prices may post fresh new highs this year. An all-time weak Indian rupee, prevailing high tax structure, and an increase in jewelry demand would result in domestic buyers paying premiums against international markets.
Although there may be significant upside potential in the commodity, intermittent price corrections cannot be ruled out. Investors can consider these corrections for accumulating positions for long-term investment purposes.
First published in The Economic Times