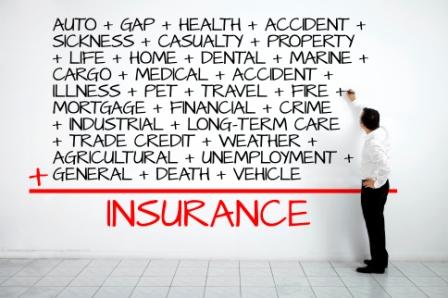 Insurance is an age-old concept. For many centuries, people have been insuring their valuables, as well as their lives and those of their loved ones. Insurance is viewed as an essential security net in case things go wrong.
Though life insurance remains a priority for a large number of people, protecting your financial well-being is also equally important. And general insurance provides you a blanket of financial protection from risks posed by natural calamities, to theft, car accidents, travel mishaps, etc.
Getting insurance cover is an easy task, but it can be challenging to choose the right plan with many options available. Here is a brief walkthrough of points to consider while selecting the insurance plan.
Types of General Insurance
The first point you need to consider is the type of insurance that you need to buy. Insurance is available at different costs with different categories of coverage. When analysing these different types of general insurance, ensure that you conduct a thorough analysis of their pros and cons and do not miss a single detail.
Conducting such an analysis is an important part of learning how to select the ideal insurance plan. Once you have the type of plan in place, you can move on to what you need to look for in each insurance plan available in this type.
Here are some important points to consider while selecting the insurance plan.
● Insurance Sum: The most important value in your insurance plan is the sum insured. This is the maximum amount of money that you will be paid if you make a claim. When this value is high, your insurance premium will generally increase, but you will not need to pay during an emergency.
● Premium: For the same insured sum, always make it a point to compare the premiums among insurance plans. The premium is the periodic amount you pay to the insurance company and determines how much the plan costs you.
● Settlement Speed: Traditionally, there have been quite a few insurance plans which take weeks and weeks to settle your claims. During an emergency, when you need money immediately, such delays can cause a lot of issues. Hence, it is important to know how long the insurance company typically takes to settle your claims.
● Discount: When you purchase your general insurance policy, make sure to inquire about any ongoing discounts. Discounts can bring down the cost of your policy and even lead to some added benefits.
Conclusion
Deciding which general insurance policy to buy can be a hard choice. There are scores of policies available under each category, and it is important to understand the pros and cons of each category. Once you have decided on the, you must consider factors such as cost, time, and discount to determine the final policy. This method will aid you in deciding the perfect general insurance policy for your case.
Geojit, with its deep understanding of financial products and services, helps people choose the best-suited life insurance plans considering their needs and the importance of insurance in any person's life. To know more click here to contact Geojit Customer Care.