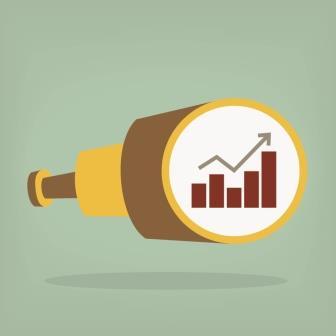 Market last week
Markets managed to close this week with marginal gains as tensions between US-Iran eased and oil price declined. Led by positive global cues and expectation from budget, Nifty touched an all-time high of ~12300 recovering the losses endured due to flare of geo-political tensions.
With ease in geopolitical tensions between US-Iran, market focus has shifted towards the upcoming budget. Given strong pull back in markets, it appeared that market was factoring strong measures to adopted by the government to prop-up the economy in the near future. Expectation on Q3 earnings is also influencing the market due to healthy outlook with regard to low base effect & mild improvement in economy. While the first advance estimates for FY20 GDP by MoS was on expected line at 5%, which was already factored by the market.
Week ahead
In the short-term the market will be careful given limited room to grow due to premium valuation and minuscule improvement in business. While budget and Q3 results will give clear cut direction for the market. The global risk has reduced in 2020 with likely trade deal between US-China, Brexit and in anticipation of improvement in the world economy. Investors may use this opportunity to look at broad based themes/stock including cyclic sectors which is likely to provide strong returns going ahead. For the week ahead, investors will close watch CPI data, consensus is showing inflation to spike further to 6.7% in December due to oil prices and vegetable prices.