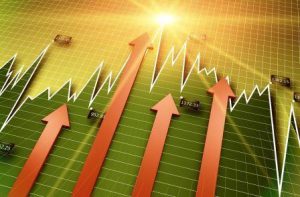 Market this week
Strong global market momentum followed by US-Mexico trade agreement and FEDs comment on gradual pace of rate hike elevated domestic market indices to new heights despite a weakening trend in INR.  The rally was largely broad based unlike till recently it was confined only to stock specific and blue chips companies. Factors like improvement in domestic macros, revival in earnings and bargaining opportunity after many months of consolidation helped broader market to regain the sentiment. Government's comment on consolidation of PSU banks led the indices to outperform while rise in global commodity price helped metal index performance.
However the momentum was not steady as profit booking emerged due to widening domestic fiscal deficit due to higher oil price and out flow of foreign funds amid higher interest rate scenario in the US further weakened INR to break Rs71 mark. Additionally, F&O expiry put pressure on domestic markets.
Week ahead
Domestic market may see some more consolidation in the near term given sharp rally in last 2 weeks. However, we expect the downside is limited given improvement domestic macros and revival in corporate earnings. Domestic GDP data is expected release later today; consensus expects GDP to grow by 7.6% which may bring some respite to markets.
Posted: September 2018