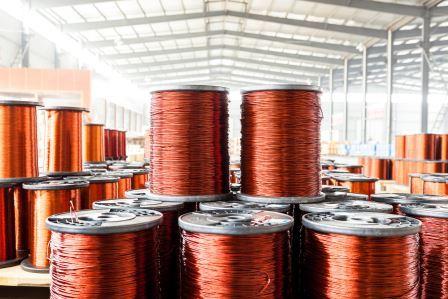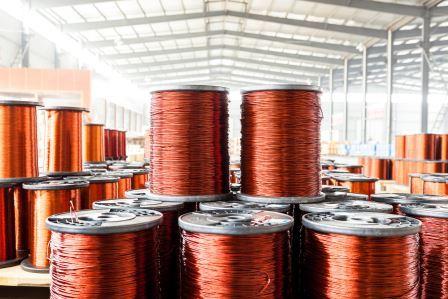 Since the start of the year, base metals traded firm, thought several challenges hit the key fundamentals. The trade war between world's top metal consumers – China and the U.S, volatility in dollar, and other geopolitical tensions has been overhauled by better global economic prospects.
In domestic futures market, commodities like zinc, lead and aluminium prices hit record highs recently due to a weak local currency.
Copper, the most active base metal in Indian futures platform has been held inside the tight range of Rs 417-472 a kg regions since January. In 2013, copper had rallied to an all-time high of Rs 512.65 a kg, but later corrected lower. In 2014-15 prices lost more than 35 percent, but a sharp turnaround was seen in 2016-17. Anyhow, since 2010, Indian prices managed to stay well above Rs 300 a kg mark.
An unilateral decision taken by U.S to impose sanctions on Iran on nuclear deal and imposing tariffs on their biggest trade partner, China have prompted complaints from its allies and affected commodities and currencies. In the initial days of commencing the trade war, metal prices nosedived on expectations of lower demand, but later recovered on reports of both countries agreed to drop their tariff threats.  Easing worries of trade dispute supported the sentiments. However, a sharp recovery in dollar restricted major gains. North Korean tensions and Italian political crisis had an impact on prices as well.
Meanwhile, global inventory levels are steadily increasing, though prices are placed near multi-year highs. As per International Copper Study Group's (ICSG) monthly report, in February, global surplus of refined copper was 86,000 tonnes against 23,000 tonnes in January. Copper output in February was 1.86 million tonnes while consumption was 1.78 million tonnes. ICSG expects an increase in production due to higher mine productions from the world's top producers Chile and Indonesia. As per the report, China remains the top consumer of copper, while India and European Union reported an increase in usage in the initial months of the year. However, demand growth has declined in Japan, U.S and South Korea. The report also hints that global demand for copper may continue growing due to increased usage for electrical, industrial, transportation and consumer needs.
In the domestic market, prices slightly gained after the decision taken by the TN government for permanent closure of a leading copper smelter controlled by Vedanta Resources. The protests against Copper plant at Thootukudi, TN, blaming it of polluting water and air turned violent, eventually leading to the closure.  The shutdown of the plant will lead to decline in supplies and likely to halt 40,000 tonnes of production in a year.
Looking ahead, prices likely to stay firm as fundamentals slightly improved as compared to earlier months. Seasonal demand from China and global mine output would be the trendsetter in the international market, while performance of domestic currency would guide the trend in the local market. On the price side, a choppy trade inside Rs 417-472 a kg may be seen immediately, but breaking any of the sides would suggest fresh directional move.
Posted: June 2018