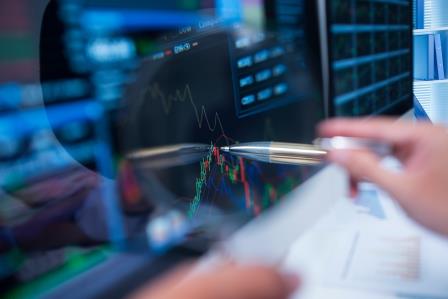 As the dust settles on the global bank crisis, Fed and BOE rate decisions will obviously hog the limelight, with Fed still expected to raise rates by 25bps this week. There is a 62% chance for the same, down from 81.9% a month ago, but up from 59.8% a week back. Looking beyond the week, April is expected to come with positivity, and earnings will give enough distractions for the market to look away from broad based worries, and instead focus on stock specific cues for a change. Look for value buying in the latter period of March. 
Thematically, banks appeared vulnerable as traders fretted about the unknowns. Moreover, while Nifty tested its 200 DMA several times in the last two months, Bank Nifty had continued to stay afar from the key benchmark, giving a sense of solidity, which ultimately became a burden in the last fortnight, as traders positions of strength, in the face of global meltdown triggered by multiple bank failures and the prospects of many more.
Though the mid and small cap stocks suffered deep cuts during the week, recovery was sighted towards the end of the week, with more stocks pushing above the key 200 DMA. We now have 50% of  the mid cap index stocks above the key benchmark as opposed to 46% above the same at the start of the week. Moreover, 32% of the mid cap stocks also rose above Monday's high, suggesting that risk appetite is returning. Certainly this is not an outright signal towards a broad based buying, but does invite selective buying rather than staying away fearing an apocalypse.
With these in background, the morning star finish on Friday  encourages us to stick with the 17,470 trajectory that we had embarked on, late last week, anticipating a relief rally. Alternatively, stalling in the 17,100-185 band could signal that the recovery attempt is short lived, but we would wait for a break of 16,800, to play a 16,200-15,500 plunge. This is not our favoured view for now though, but we do need a break beyond 17,224 to be more confident.
First published in Financial Express