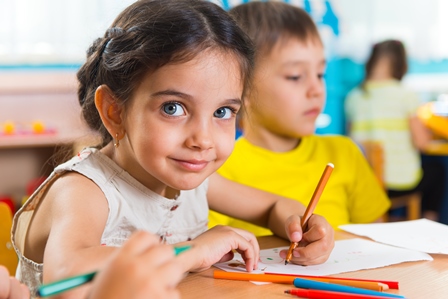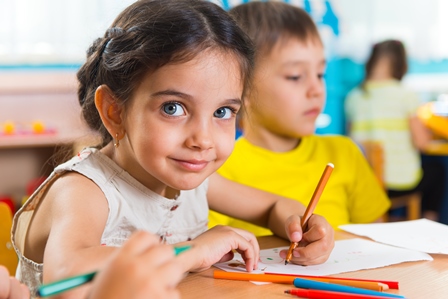 Child welfare has been the pervasive motto behind celebrating children's day across the globe. Empowering could be done in three ways. Money, power and education. Though education is too much dependent on money nowadays, it is what majority of parents can ensure their child secures. Education can later earn power and money, in fact manifold times than what was spent earlier. So education definitely scores as the best gift any parent can give their child.
You have a wish about your child. And the child would be nurturing a dream of his own. It's when you identify them and both wish and dream synchronize that great talents are evolved. Give your child opportunities. Let them convert those into fortunes.
In digital world, children are no more children. They know things better than us. In fact parents struggle to keep up with the pace at which they learn things. They even attend secret tuitions to guide their kids better. Since information is much easily accessible, the challenge confines to channelizing their talents in the RIGHT direction.  Earlier – the now parents – in their adolescence, had little clue about what to do next and most of them follow the tide. And their parents had limited information on what's available and where to get it. Today's generation has clear plans about future when he/she reaches the age of 20. They just need your money and a bit of motivation. And never expect  a discussion even.
Participatory planning
So now since they know the world better, they should know money too. They should know the difficulty in earning a penny. They should participate in their own wealth creation exercise supported by parents. Savings and investments should be made familiar to our kids. Include them in all good discussions, especially money related. Participatory planning will benefit in lot of ways. a) Your kid will know money better b) you cannot play around with kid's investments since they may raise questions c) they will learn the importance of long term savings at an early age d) It will enrich their analytical skills and general awareness and e) a more responsible and practical attitude towards life will evolve in them. This is how they could be empowered to face the competition filled future.
The latest trend in participatory planning is children employing themselves at an young age. Not to misinterpret for child labour, children earn through online teaching, theater activities, social events, baby sitting etc. This infuses self respect and a feeling of security in them.
Planning constituents
First obviously is a savings account. Coins and contributions accumulate in the piggy bank which later could be deposited in kid's account. Now banks even offer cheque books, debit cards and internet banking facilities in children's account for age above 10 years. Savings account acts as a source of immediate liquidity and for channelizing funds to other investments. Just keep a desired monthly expense amount in the savings account above the minimum balance.
The breadwinner parent must insure his own life to safeguard the interest of family against any unexpected event like death. Before starting investments, it is mandatory to get hold of a term plan on self. Nowadays term plans come with attractive features which ensures a monthly income to the family for a definite period over and above the death benefit. A family floater health insurance is like salt in the soup.
An Systematic Investment Plan for each goal is the slogan of the day. You can invest towards donations on admission as well as to meet monthly fees once the schooling starts. Investment should ideally start before first birth day. One can set systematic withdrawal from equity funds towards monthly or quarterly school fees. A long term SIP will help in meeting higher education costs without relying much on education loans (Now there is recommendation to ensure students get hold of their own pan card and connect their education loans with these  cards to ensure timely repayment of loans and reduce the burden of co-applicant parent from getting into a debt trap). It's better to opt for long term ELSS schemes targeting higher education corpus which will serve the purpose of tax saving (under section 80C), at the same time they are closed ended to ensure no intermittent redemption. Choosing dividend payout option can yield small income during the Jan-march season which could be used for vacation blast. So called Child plans too are good but the only difference is the name tag. While choosing ULIP plans, please have an eye on total charges each year, which generally are very high for child plans. A minimum affordable sum every month could be invested in PPF too. Since the tenure of PPF is 15 years, only those with young kids could opt this. This too enjoys 80C benefit.
An indispensable investment in the name of girl child would be the new Sukanya Samridhi Yojana. When the scheme started, the interest rate was 9.10% which gradually dropped to 8.3%. The deposit tenure is 14 years and maturity is after 21 years. If we assume an average interest rate of say 6% for the next 21 years, the accumulated amount on maturity will be just under 10 lakh for a monthly investment of Rs.2500. 50% of the accumulated amount could be withdrawn for marriage or higher education after her age of 18. This investment too is eligible for 80C. Gold is always a hedge. But just think how special gold ornaments would be in your daughter's wedding after 20 years and invest accordingly. Sovereign gold scheme yields minor interest, but otherwise gold investments always rely on price appreciation. Gold ETF would be another option.
So we have a decent bundle of investment products towards securing child's future. Prerequisite is discipline and sense of sacredness. Quality education and colourful marriages now come with a jaw dropping price tags. Get set invest.
Posted: June 2018