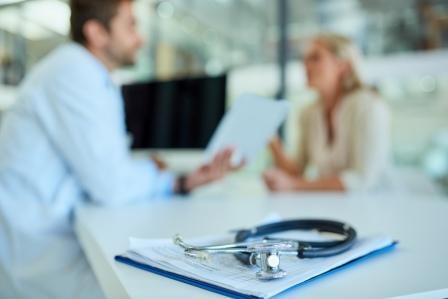 The ongoing pandemic raging across India and the rest of the world has put the limelight on one of the most pivotal things that we should be worried about right now- our health.It has made us realise that future is uncertain and medical emergency can take place anytime. In India it is not uncommon to see people struggling to pay for their hospitalization expenses, therefore a good health insurance is crucial to being financially prepared for the unexpected. Here are a few things you can consider before buying health insurance.
● Age criteria: Most insurance policies have an upper age entry limit beyond which they do not offer cover. This could be anywhere between 60 to 70 years of age. Thus, it is imperative for to plan ahead and get a policy before the upper age entry period. In family floater plans, the premium is based on the eldest member's age. Given their advancing age, it is generally believed, there is a likelihood that older members are more susceptible to health issues, which makes the premiums more expensive.
● Waiting period: This is the period between the purchase of the policy and the time from when coverage kicks in. An unforeseen health emergency occurring within this period is not covered by the recently purchased policy. It is advisable to select a policy with the shortest waiting period.
● No claim bonus: If there is a claim-free year, then the sum insured is increased in the subsequent year, as per the product terms and conditions. No claim bonus is calculated as a percentage of the Sum Insured.
For example, if you have a health insurance policy of Rs 5 lakh and your insurer provides a 10 percent no claim bonus for every claim-free year. So in the first year, if you haven't made any health insurance claims your coverage amount would increase to Rs 5.5 lakh for the subsequent year. That means, in the second year, if you need to be hospitalised you can claim up to Rs 5.5 lakh.
Insurance companies tend to offer a no-claim bonus for every claim-free year, which results in a regular increase in the sum insured (at times with a cap on the max sum insured). With the current rate of inflation of 10 to 12 percent in the health care industry and the rising cost of medical services, having a no-claim bonus health insurance policy offers maximum reward and this can go a long way when faced with an expensive health crisis. Some products even offer a guaranteed bonus, even in case of a claim by the policyholder in a year.
● Cashless benefits: Medical treatments are expensive, and it is unlikely that you have a large amount of cash in hand at all times. Also, during a medical emergency, the last thing one needs is to run from pillar to post to line up funds for any required treatment or hospitalisation. One solution to this is to pick an insurer with tie-ups with a large network of hospitals that offer 'cashless' treatment. Here, the hospital directly gets paid by the insurance company and does not need the patient to furnish cash before treatment. This also saves the policyholder the effort of submitting paperwork for reimbursement.
● Coverage for pre, post-treatment: Medical health plans cover hospitalisation charges, but associated costs like pre-hospitalisation tests and ambulance costs, etc., can also prove steep. Look for a policy that assures coverage before and post-hospitalisation.
● Preventive medical check-ups: Medical histories are not limited to emergencies. As we advance in age, we are advised to get preventive health check-ups regularly, which are also expensive. Look for policies with coverage for this.
● Sub-limits: Insurance companies often state a limit to what one can claim on some special treatments, irrespective of the total sum insured, and these can be a specific amount or percentage of the overall sum insured. This stated cap could also be on the per-day hospital room rent. Meanwhile, a policy without sub-limits would mean expensive premiums.
● Claim process: A simple yet quick claims process and accessible customer support are essential, but the only way to research this is by speaking to people or reading reviews of customers who've already bought a similar policy.
Dealing with a medical crisis by oneself or within the family is hard enough without having to worry about its affordability. A good policy goes a long way to ensure peace of mind. People should spend time researching the points stated above before making a purchase.
If you wish to know more about which insurance policy is ideal for you, please do not hesitate to contact your Geojit branch.