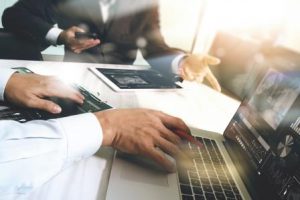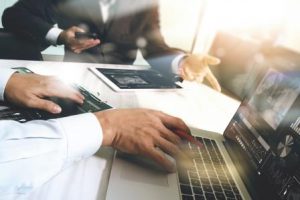 A successful life is often an outcome of right decisions taken at the right time.. Anybody could be happy, healthy, wealthy and composed by following a disciplined and planned routine. This points out the importance of financial planning and setting up a financial philosophy as early as possible.
A person's age is significant while framing financial strategies. In your late 20's you are gainfully employed and enjoy a great deal of economic independence. 20's thus are the ideal time to start how and where to asset planning. With added family responsibilities, people find it difficult to save a huge part of their earnings. This is often the case with people in their 30's to 50's. Therefore, it is advisable to fix a perfect long-term portfolio in your 20's and you will be able to benefit from compounding interest.
Once you take the decision to fix a portfolio, you may find that task difficult. Many are ignorant about the right allocation of wealth. If you are unable to plan and allocate your assets, it loses its quality.
It's true that the majority from the earning class do not possess the practical ideas on savings and investment. In such situations, you need to have a financial advisor. This person will guide you so you can climb greater scales with greater pace. The secret weapon behind financial freedom lies in finding the right advisor at an early age. The greatest asset of a person is his time. So it's very important to meet and work with a financial advisor. This exercise will mould you with an apt financial philosophy that is packed with strategies to fulfil your economic vision. The paradox is that even though the market is flooded with titles and advertisements of financial planners, trustworthy advisors are hard to find. It's a hectic task to find that mentor who will guide you to pursue your short and long-term goals.
Each person needs a unique financial vision. Demonstration effect or 'Keeping with Joneses' will not turn good on you. At least in financial planning, you need not be a copycat. The portfolio for each person must be customised as per his/her age, earning habits, liabilities, short and long-term needs, financial culture of the family and so on. If you go for low-cost diversified asset allocation strategy, that may not lead you to achieve impeccable economic goals that you really deserve.
A financial advisor basically helps you analyse your earning pattern and to design the right portfolio. They do provide guidelines on
Good savings habits
2. Maintenance of personal finance in order
3. Risk avoidance
4. Tax saving
5. High profitability
6. Coping techniques during market volatility
7. Retirement planning.
Remember, these should be personalised or tailor-made plans that suit your requirements.
So getting the help of a legitimate and trustworthy financial advisor is the first step in successful financial planning. For that, you need to analyse the quality, reputation and honesty of the person and his company. There may be advisors and agencies who cheat you with false promises.
Robo advisors are also common nowadays. They are the new gen digital platforms that provide an automated algorithm based financial planning with less or no
human interference. But a pragmatic human advisor is preferable as he may be
open to many real-life cases.
As per changes in your career and earning, he/she could alter the plans too.
The financial advisor will guide you to allocate your income between funds. He fixes the income to be meant for SIPs, stocks, tax-saving funds, mutual funds, health policies, retirement plans etc. Your advisor will help you to divide and distribute your monthly income and windfall gains rationally.
Everyone can't be an economist or finance minister or planner. You might be an expert in a different field. Thus getting right guidance from a financial torchbearer will lead you to brighter paths of financial self-sufficiency. You could gain your dreams of buying a house, a car or a holiday package as part of your short-term goals and those like retirement plans and tension free future as long-term goals. Do not wait for long to set your financial philosophy. Find a financial advisor and start planning today, and learn to save gainfully.
by Christina B

Posted: October 2017