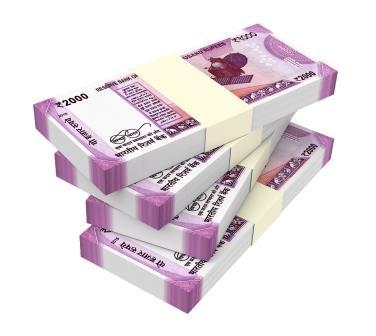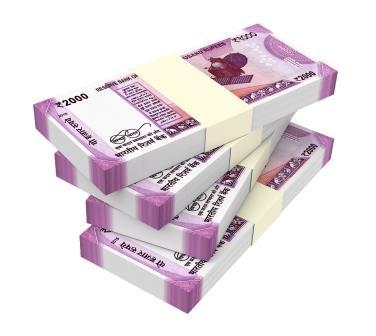 CMIE's CapEx database has thrown up some pleasantly surprising estimates for the quarter ended December 2019. All three major estimates – new investment proposals, completion of projects and stalling of projects – from this unique database bring happy tidings during this winter of much gloom and doom. There are several caveats but, the headline numbers do seem to usher in a Happy New Year.
1. New investment projects announced shot up to Rs.4.3 trillion in the quarter ended December 2019.
This is not only the highest new investment announcements seen any time in the past seven quarters it is also more than 50 percent higher than the average investment proposals seen over the same period. Although it may be too early to announce a revival in investments, and there are good reasons to be cautious in doing so, this at least reduces, but does not eliminate, the probability of 2019-20 ending with new investment proposals of less than Rs.10 trillion. This is what it looked like till the end of the September 2019 quarter.
The total new investment proposals in the first two quarters of 2019-20 were Rs.2.5 trillion. At this level, it looked like new investment proposals during the year could drop much below Rs.10 trillion. Investments proposals have never dropped below that level in the past 15 years. The revival in the December quarter may save the infamy of a fall below that.
Nevertheless, new investment proposals during the year could still turn out to be lower than the Rs.12 trillion worth of new investments recorded in 2018-19. Total new investments during the first three quarters works out Rs.6.8 trillion. It is likely that this will get revised upwards in the coming weeks. If the last quarter of the year records around Rs.2.7 trillion of new investment proposals, which is the average quarterly new investments then, along with revisions of estimates of the past three quarters, the year could end with new investment proposals worth at least a little over Rs.10 trillion. This would be the lowest new investment proposals in any year since 2013-14.
2. New investment project completions increased smartly in the quarter ended December 2019. Investments into new capacities worth Rs.1.36 trillion were completed during this quarter. This is a surprise. It compares very well with the Rs.0.805 trillion and Rs.0.791 trillion worth of new capacities completed during the June and September 2019 quarter, respectively. Cumulative completions till the end of the third quarter therefore add up to Rs.2.95 trillion.
Quarterly completion estimates are volatile and susceptible to substantial upward revisions. On volatility for example, completions can vary from less than Rs.0.7 trillion to more than Rs.2.6 trillion in a quarter. And, on revisions for example, completions during the quarter ended June and September 2019 as noted on October 1 have since risen by 7 percent and 40 percent, respectively.
The sudden spurt in completion of projects is welcome but, it does not imply a change in the overall slowdown in project completions during 2019-20. At the end of last quarter we had projected completions to reach Rs.5.9 trillion during 2019-20. To achieve this, completions need to add another Rs.3 trillion to its current Rs.2.95 trillion completions. With expected revisions and only a quarter yet to go, this could be a challenging task.
A project-by-project analysis does give reason to continue to have confidence in the projection of completions reaching the revised Rs.6.3 trillion in 2019-20. At this level though, completions would be lower than the Rs.6.4 trillion completions recorded in 2018-19.
3. The stock of stalled projects declined in the quarter ended December 2019. Projects whose implementation was stalled during the quarter were worth only Rs.132 billion. This is the lowest quantum of investments that has been stalled in a quarter in the past 11 years. The estimate of Rs.132 billion may get revised upwards in the coming months but, the fact that projects getting stalled is at new low of a long time is unlikely to change.
The quarter also witnessed continuation of a recent sharp fall in projects getting abandoned or shelved. Projects getting abandoned or shelved have declined sharply since the first quarter of 2019-20. The cumulative value of such projects in the first three quarters was Rs.1.2 trillion. This is the lowest cumulative value of abandoning or shelving of projects in the first three quarters in the last eleven years.
Projects worth Rs.785 billion that were shelved or abandoned earlier were revived during the September-December 2019 quarter. This is much higher than the average Rs.309 billion per quarter worth of revivals seen in the preceding three quarters. Revivals, however, are on a declining trend.
Rising new investment proposals and declining stalling or abandoning of projects has helped in improving the stock of projects in the pipeline. The September-December 2019 quarter began with a stock of projects worth Rs.188.7 trillion in the pipeline towards execution and completion. It ended with a stock of Rs.191.3 trillion. Projects under implementation grew from Rs.113.6 trillion to Rs.114.9 trillion.
This increase in total outstanding projects in the September-December 2019 quarter marks a reversal of declining trend that began in 2018.