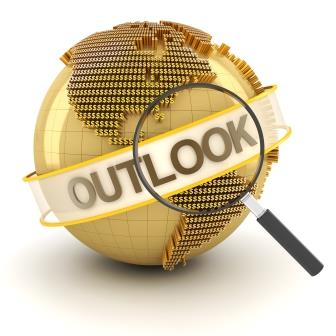 Where we are?
That Nifty is back above 11000, masks the fact that there has been a clear divergence between the performance of large cap and the mid-small cap stocks, which have seen steep falls. The last leg of surge in Nifty has come from a handful of heavy weights like Reliance, HUL, INFY and TCS. VIX, a measure of Nifty's volatility has been easing since last derivative expiry, but the volatility in smaller cap stocks has been much more perceptible. Meanwhile, FIIs turning net buyers, in the last fortnight is encouraging. This is a clear departure from the selling spree seen through April-June period which saw over 20,000 crores being taken out.
What is in store?
Despite these uncertainties, favoured view expects Nifty to soon settle into a new trading range, possibly in the 11350-750 region. Nifty having registered a clean break from a 300 point trading range that has persisted for the last 11 weeks, is suggestive to this end.
The Symmetrical triangle breakout is guiding the bulls now, which is the reason why the three day long selling found buying as soon as a 23% retracement was completed. The pattern's objective is measured to be at 11300, but weak directional moving indicators suggest that explosive upsides which were previously expected may have to wait a while, and favoured view expects more consolidation. 10750 will be critical to this upside view.

What you could do?
Relative Rotation Graph shows that FMCG has been the clear leader, but its outperformance is narrowing, money is chasing value in other downtrodden sectors. Pharma is seen weakening, realty is still on dive mode, while energy sector has seen the most improvement. That leaves the state owned banks with the most potential for up move when compared with other sectors. This sector, is yet to shed the laggard tag, but is about to slip into the "improving" quadrant, underscoring its attractiveness.
Investors would do well to add/retain exposure in consumer staples, until the second half of the earning season, so that there is more earnings visibility. Metals have already seen deep cuts, but expect choppiness even if you spot recovery rallies. State owned banks have also been clear laggards, and is aiming multi month decline, but holds a good potential for adding muscle to short term rallies in Bank Nifty.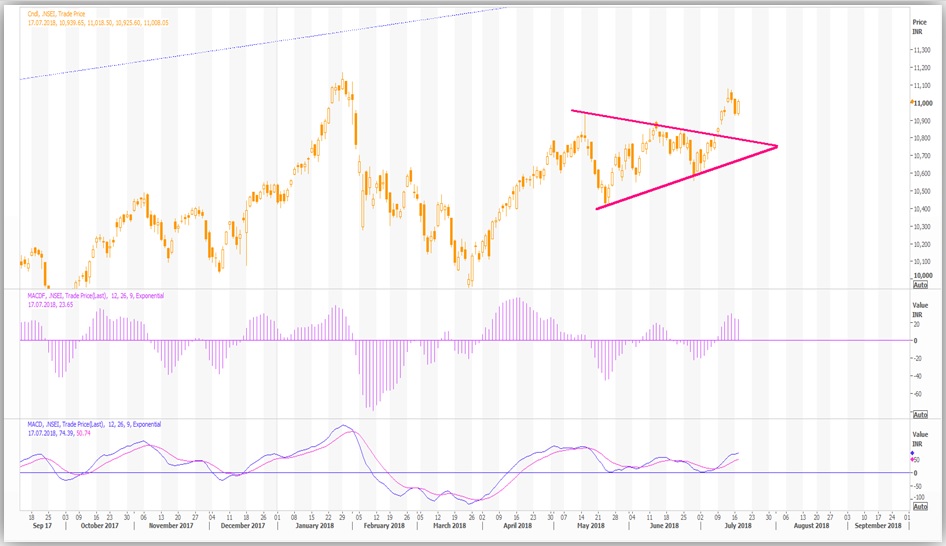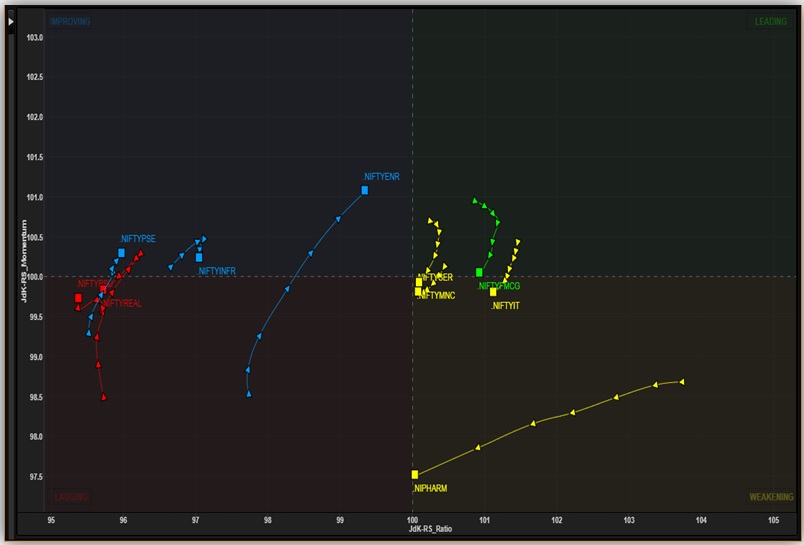 Posted: July 2018