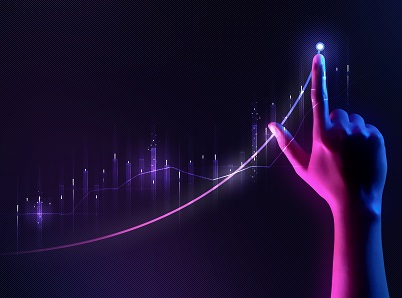 Sensex broke above an excruciatingly tight trading range that had prevailed since the fourth of July, succeeding in yet another record closing last Friday. Standard deviation studies set an upper range of 66685, which is understandably modest given the fact the recent range has been tight. However, the ratio of 50 to 200DMA is fast shifting to the upper extremities that usually warrant a mean reversion down move. It is with this caution that we will enter the next week's upsides.
In NSE, only 31% of f&o stocks witnessed long build up last week, with 25% finding short build up, not a sign that you would expect when a new record peak is witnessed. Also only 8 out of 22 sectoral indices showed a weekly gain of more than one percent. The consolidation phase that we have been in for the last 2 weeks could be viewed as time correction, having run swiftly and persistently since March. The 19500 mark, hence was seen less of a resistance. Further, this phase was dominated by major news flow in two Nifty heavy weights, namely HDFC Bank and Reliance, which as muddied the technical views on Nifty, as rebalancing and rerating impacting chart based set ups. The move away beyond 19500-19380 band will however give control back to chartists, setting new directional plays. VIX under 11 has given a calm to upside views, but we expect this metric to see upticks once 19660-750 band is seen.
Though Nifty Bank saw a new peak much earlier than Nifty 50, the moves since then, had hardly evoked confidence or reflected a secular bull run, that was widely expected. Though collapse fears never turned real, as major dips in last two months always found solid buying interest, the index traders have certainly persistently shown disinclination to chase prices higher. The hot and cold approach from HDFCBANK has been one reason, and we will await its Q1 numbers, before taking a directional call on the index. That said, Friday's hammer close suggest that a 5 day downtrend is likely to be reversed.
Last week, despite the vertical rise in USDINR, there was no excitement to follow through and expect a break out move beyond 83.25, as it had disappointed many a times, six to be exact.  So the sharp pull back all the way under 82 was not surprising. However, we are yet to see a sign that 81.5 vicinity will give away, exposing 80.6. Instead, the 81.9-81.7 is highly likely to arrest downsides and a help recovery swing higher.
First published in Financial Express