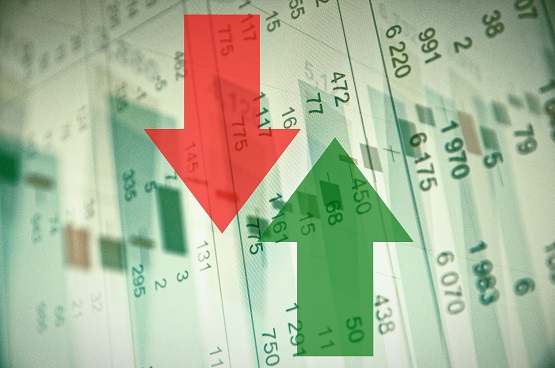 Indian markets had sighed in relief on Thursday, when the monetary policy committee decided to maintain status quo on the key rates. Consequent enthusiasm pushed both Nifty and Bank Nifty higher, but the elation was short lived. Nifty's rise fizzled off once in the proximity of 17650, a mine field of a region, which has thwarted several directional moves in the last three months. Consequently, both Nifty and Bank Nifty closed in the red on Friday, with losses of 1.31% and 1.27% respectively. NSE 500 had an advance decline ratio of 0.15.
Let us see what broke the back of a three day long upmove of almost 600 points.
The rise from Tuesday's lows were largely helped by consensus opinion that MPC may not hike rates now. But this optimism was culled by US data showed that its inflation rose 7.5%, the highest in 40 years. While high inflation, and rate hike expectation is not new, the higher-than-expected numbers, pushed the street's opinion on the expected rate hikes to more than 5. While rates remain near zero in the US, while treasury yields pushed above 2. Oil, in the meanwhile has rallied to 90 USD a barrel, but it awaits US-Iran talks on fresh supply.
How have the stocks and options reacted?
For around 60% of the Nifty 500 stocks, RSI is below 50, but not yet oversold, suggesting that broad market has more room for downsides.
Among Nifty 50 stocks, nearly 20% of the stocks are nearing or inside overbought territory, suggesting that Nifty's downsides could gain momentum, if those stocks also crack.
Among Nifty 17Feb weekly options, the ATM strike of 17400 saw hefty short build up, while puts saw the highest long addition at 16300.
More than 50% of the NSE 500 stocks are already trading below 200 day SMA, and the ratio of stocks hitting 52week high versus those hitting 52 week low has fallen to 2:7.
What to expect next week ?
With VIX rising 5.4%, volatility expectations are high going into next week. It was not long before we traded above 20 for a few days, and the chances of the same are high given India inflation data as well as FOMC minutes are scheduled for release next week. Straddles continue to fetch elevated figures, after falling briefly after budget day, as premiums have risen due to uncertainty. We are likely to open the week with hopes on 17250 in Nifty to offer some support and stage a swing higher, especially having retraced 68% of the 5 day upmove. This suggests that an 18200 move could still be in play, but given the plethora of resistances ahead, favoured view sees either a consolidation or a collapse as the most likely move next week. Early in the week, 17470 will be the level to watch on the upsides, as Nifty mulls on a deep dive to 16200, with first downside objective 16960.
Meanwhile, a softer than expected India inflation could mean that RBI may not have to fret as much as the US would or should, while any fall in oil could bring down the decibels on rate worries.
First published in ZeeBusiness.