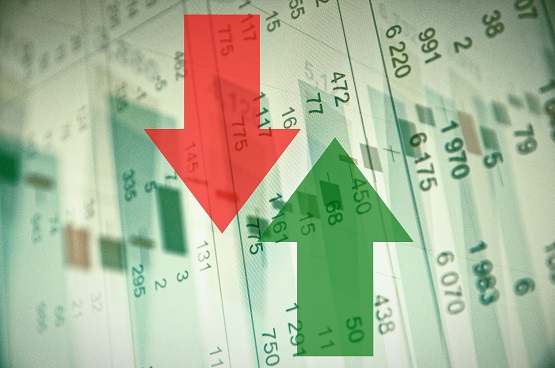 NSE Nifty 50 could begin the week with eyes set on 19000-19070 in the base case, and even 19200 in the optimistic case. Bank Nifty has limited upside expectations.
Friday witnessed a belligerent Nifty, appearing to be in a tearing hurry to breeze past the record peak. While it was too much road to cover on a single day, leaving the record peak undisturbed, the enthusiastic surge did serve well to wipe away the bearish fears that cropped in on Thursday after the weekly expiry led moves had led to sharp down moves.
Nifty's surge was led by ITC, Tata Consumer and Reliance; while banking stocks, especially ICICI Bank, Kotak bank, HDFC Bank and SBI – which collectively have 39% weightage in Nifty 50 – dragged, preventing Nifty from an outright breach of record peak. And yet, Nifty's surge had all the markings of a bull run, but in stark contrast, Bank Nifty kept slipping lower through the day, which may have prompted even Nifty to pull back a bit in the last 30 minutes.
While NSE Nifty 50 kept finding new leaders through the last fortnight, helping to overcome the brakes applied by the banks, Bank Nifty had no such luxury, being a sectoral index, constituting only banks. So, though Bank Nifty had reached the record peak much earlier than Nifty, momentum has been missing for quite some time now. Meanwhile, some of the Bank Nifty heavy weights have shown signs of reversal, and with Friday's recovery just short of crossing the 50 DMA, we are inclined to investigate the prospects of yet another attempt to get to the upside trajectory.
Thursday's drop also led oscillators to ease sharply, providing room for a bounce back in the next few days. However, for prospects beyond that, it must be noted that standard deviation studies point to a shrinking trading range, from over 1500 points on either side of the 20 DMA to just around 1000 points for more than a month now. This, along with the ratio of 50DMA to 200 DMA stretching far, a mean reversion move is likely, limiting our upside expectations, and will soon be weighing the prospects of a plunge towards 41700.
Nifty on the other hand appears more positive, and we could begin the week with expectations of 19000-19070 as a base case scenario and 19200 as an optimistic case. Alternatively, an outright fall back below 18770 will force us rethink the upside prospects, though a plunge is less likely.
USDINR is also on the verge of a significant move. After coming close to staging an upside breakout, that would have unleashed run of up moves, USDINR faced rejected trades yet again from the 83 vicinity, only to reach a point wherein we are not staring at the prospects of a major downside breakout. The ascending triangle is bracing for a downside break, which could lead to a systematic decline to 81.5-80.6, on a close below 81.9.
First published in Financial Express