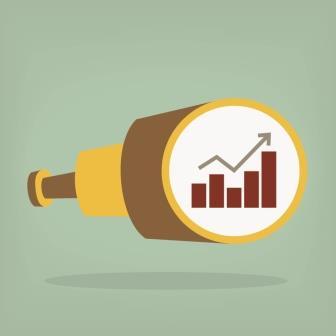 Market this week
Volatility in the market was high due to a truncated week, tepid auto sales and weak results from banks denting investor sentiment. On the global front, US economic data was mixed, with better than expected US GDP and weak inflation. Given this scenario FED continue to adopt a wait and watch approach until they get a clear picture on job data, inflation and GDP.
The consolidation was broad based as manufacturing activity softened in April due to general elections. Before the start of Q4 results, Financial sector was expected to be the outperformer, but until now results from both private banks and NBFC are much below expectations. Mid and small continue to underperform key indices on account of expectation of weak earnings. However, continued FII inflows kept the market afloat with mild positivity.
Week ahead
Nifty is facing stiff resistance near 11,800 levels given mixed Q4 results so far and premium valuation. Though FIIs inflows continue to be unabated,  DIIs and retail participants are in a profit booking mood. Drop in oil prices on account of surging U.S. output and an expected supply increase from OPEC will add some positive vibes to the market. However, investors are expected to adopt a buy on dips and sell on rallies strategy. We may continue to see extension of volatility in market given mixed corporate earnings and general elections.
Posted: May 4, 2019