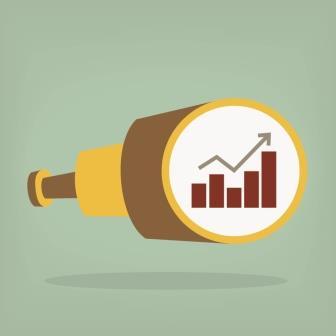 Market this week
Market started-off on a positive note on the back of easing liquidity situation, appreciation in INR and selective buying in FMCG, IT & Private banks on expectation of strong earnings. PSU banks rallied on account of improving NPA resolution along with capital infusion and depressed valuations attracted investor's interest. The gains were extended on account of positive global cues led by dovish comments from Fed and expectation of an agreement between US-China on trade talks.
However, investors turned cautious as private Banks reported higher NPAs and margin disappointment from IT sector. While a potential settlement in trade dispute helped oil prices to re-test $60 in the last couple of days, leading to depreciation in rupee. Oil & Gas sector was worst performer on expectation of decline in profits due to inventory loss.
Week ahead
H2FY19 GDP growth is expected to decline to 6.8% versus 7.6% in H1FY19. Nifty actual EPS growth in H1 is ~8% and market is pricing further downgrade in earnings given a slowdown in business in H2. INR is losing strength given rebound in oil prices on the back of production cut by OPEC and concern over populist tone as general elections near. The progress of Q3 results will dictate the trend for market. November IIP data is expected to decelerate to 3.6% versus 8.1% a month ago. For the week ahead CPI and WPI is key data to be watchful, consensus expects moderation in inflation.
Published: 11 January 2019