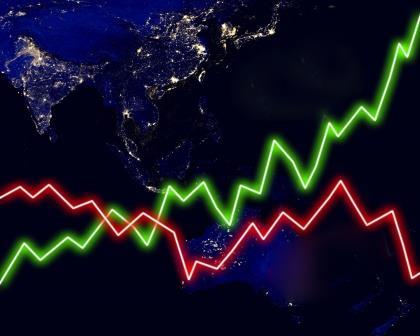 We had a strong rally in mid and small caps in the last two weeks, Nifty-Midcap100 and Nifty-Smallcap100 indices are up by 9% and 13% respectively from the recent low on 18th February. Market feels that the important reasons for this rally are de-escalation in geo-political risk and positive vibes over the upcoming election. We feel that this could be a secondary factor whereas the main reasons are cheap prices and valuation given the tremendous fall from January 2018 to February 2019.  Nifty Midcaps indices were down by 24% and Small caps by 37% during the same time. This fall was triggered by premium valuation compared to large caps by 20% above the long-term average, slowdown in economy due to disruptive reforms (Demonetization, Goods and Services Tax, Insolvency and Bankruptcy code) which impacted broad economic activities in FY19, and slowdown in world economy leading to downgrade in earnings. While stricter norms from SEBI and reduction in financial liquidity in the banking system due to NPA and NBFC issue impacted the stocks accordingly.
The earnings growth for Midcap was positive between FY17 and FY18 which slowed heavily from Q1FY19 onwards. At the same time the average valuation on a one year forward P/E basis was as high as 25x which has come down to 15x. Market expects earnings growth to revive in FY20 with recovery in economic momentum from Q2 to Q3. Domestic worries like slowdown in business has stabilized as financial liquidity is improving, NPA issue is in the second phase of resolution under IBC and improvement in GST collection. Stability in the domestic market capex cycle may return post general election. This is likely to be supported by reduction in interest rate, market expects further 50bps reduction in repo rate given a fall in inflation and a systematic need to revive the economy given the slowdown in FY19. All these factors are supporting mid and small caps today.
The month of March will be very crucial for global and domestic markets. Clarity on the US-China trade deal is likely to emerge by mid-March. Donald Trump is also contemplating a similar tactic with Europe, Japan and India. Till date the development of this meeting is positive and not likely to be as hazardous as expected earlier. The other points which would define the support to the slowing world economy are Britain's role in EU (BREXIT) by 29th March and upcoming meetings of various central banks including FED, ECB and Bank of Japan. Economic data of US, China and EU will be very eagerly watched by the market to decide the outlook of CY2019. IMF had cut its world GDP forecast for the year in January.
Only few domestic macros are due in the month of March but the above-mentioned global event will weigh on the domestic market. It will be data heavy in April – May led by RBI policy meet, Q4FY19 results and general election. This ongoing rally may take a break in between given the sharp nature of the bounce, but we believe that it will build a positive momentum in the long-term and we continue to have a very positive view on mid and small caps.
Posted: 7 March 2019