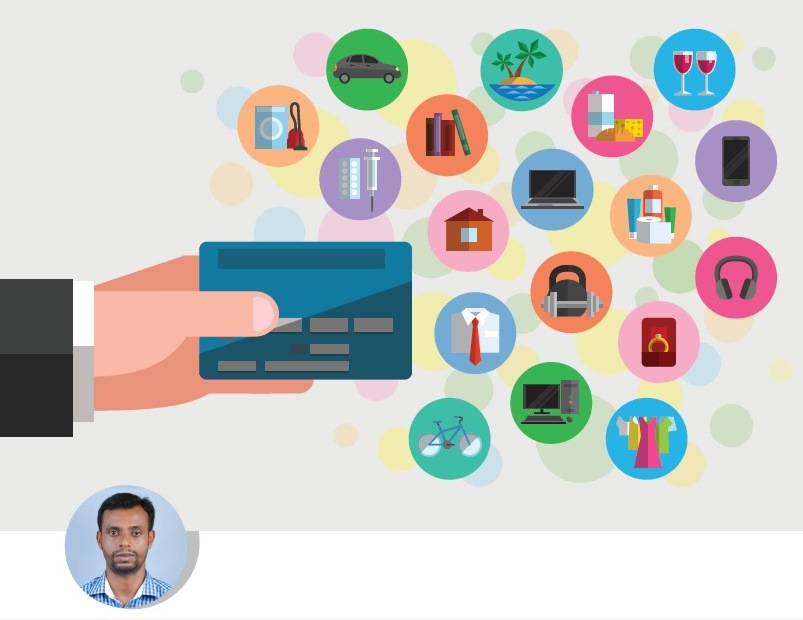 Indian consumption story is now well articulated and has handsomely rewarded the investors. During the last five years the domestic consumer durables sector has performed well supported by rising urban population, higher per capita income, expanding consumer base, increasing affordability due to easy finance as well as last mile electrification.
We classify the sector into two: consumer durables and light electrical. During FY12-FY17 for consumer durables companies under our coverage (Voltas, Whirlpool and Symphony), the revenue grew by 10% CAGR, while EBIDTA and PAT grew by 16% and 24% CAGR. In the case of light electrical players like Havells, V-Guard and Finolex cables, revenue grew by 11% CAGR while EBITDA and PAT grew by 15% and 19% CAGR during the same period. The earnings growth has been largely driven by margin expansion led by benign input costs and better product mix.
Rich valuation 
During FY12-17, the valuations have expanded from sub 20x P/E to historical peak multiples of 30x to 40x. In recent times, influences of certain factors like demonetisation, sharp rebound in commodity prices and higher GST rates, the valuations have peaked in absolute as well as in relative terms to benchmarks, given the recent sub-par financial performance.
Forces of Disruptions…concerns aplenty in the near term
The factors that impacted consumer durables industry were demonetisation, sharp rebound in commodity prices and higher GST rates. When the industry was slowly recovering from demonetisation disruption, it was hit by a double whammy of sharp increase in commodity prices and higher GST rates.
Raw materials which forms 60-70% of operating cost is a major factor that determines the gross margin which is showing signs of reversal in the last three quarters from a benign environment during the past two to three years. Commodity prices including aluminum, steel and plastic prices have witnessed a strong uptick, while copper, a key raw material, witnessed a sharper jump of 46% in the last one year.
Consumer durables have been tagged as luxurious commodities under the new GST ambit and most of the goods have been put under the higher tax slab of 28%. Consumer durables including water heaters, fans, air conditioners, refrigerators and washing machines, which were taxed at 18%-24%, have shifted to 28% bracket. Cables and wires, which were taxed at 18%, have been fixed at 28%. Considering the higher tax incidence, manufacturers are required to take price hikes. Further, given the presence of a large unorganized sector and higher competition, price hikes have been delayed, impacting the near-term margins of these companies. Intense competition is another major headwind that will restrict margin expansion as volume push will require higher brand and distribution investments. Adding to the margin woes would be the long-term appreciation of INR, which is expected to further increase import cost of raw materials and components, as majority of these companies follow an asset light business model.
All is not doom and gloom as perceived…
Demand for consumer durables in India has been growing on the back of rising income; this trend is set to continue even as other factors like rising rural income, increasing urbanisation, a growing middle-class and changing lifestyles aid demand growth in the sector. Indian urban population is projected to increase from 31% in 2011 to 41% of the total population by 2030. In recent times, urban consumers have started to perceive consumer durables as lifestyle products and are open to paying increased prices for branded products. Further, India's rural market, accounting for approximately 67% of India's households, offer significant opportunities for the consumer durables industry. Around 50% of the rural population owns television, 8% own refrigerators and around 1% own washing machines. Consumer durable industry in India has relatively low penetration level when compared with the global average, which provides significant opportunities. Significant increase in discretionary income and easy financing schemes are expected to shorten product replacement cycles. Governments' big push to 'Housing For All' is expected to accelerate demand for cables and wires, switch gears, pumps and consumer durables/other home appliances.
Long term growth story intact…but peak valuation is a concern
Though demonetisation and GST have impacted the near term earnings trajectory of these companies, we believe that the GST will bring more companies under organized sector and this will reduce unfair competition which will further accelerate market share of existing players. Benefits of input tax credits and efficiencies in the supply chain will offset some of the current negatives.
Further, we acknowledge that competition is intensifying across mass, premium and luxury products including the number of competitors across product categories. Given the current scenario, in order to stay relevant in this market and to maintain share, some of the large players are stepping–up their investments in brand recall, distribution footprint and innovation. Currently, Indian consumer durable industry is going through a consolidation phase wherein, the leading players are building market shares either by adding new products, entering into new markets or through acquisitions. For example, Havells' acquisition of Lloyd and Voltas' expansion into a complete consumer durables company through a 50:50 joint venture with Arcelik.
Having said that, given the current headwinds including higher GST rates, higher commodity prices and rising competition, we believe that the near term margins have peaked. Consequently, current premium valuation are less likely to sustain in the near term and investors are less likely to have superior returns in the medium term. However, any meaningful consolidation in the sector should be utilized as an opportunity to increase exposure in this ever growing sector and companies, to better the risk-reward return.
By Anil R