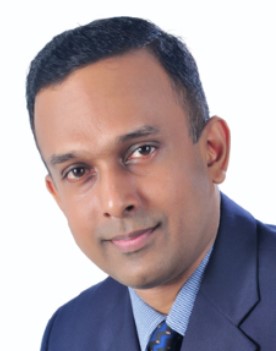 Even with little participation from bank stocks, Nifty eked out a gain of 0.7% in the week. How does the trade set-up look like now?
With last three days energetic leaps, Nifty appears primed for a run upto 19900. But, we have stalled exactly at the upper boundary of a declining & broadening wedge, that calls for some caution on Monday. We hope that the cushion provided by 20day and 10 day SMAs in the 19600-570 will be enough to keep nerves steady, in the event of pull back. Upside hopes will significantly dwindle should we close below the same. While a push above 19670 should clear path for 19900, it may be premature to look for 20600 right away, as we see vulnerability setting in again on completion of 61.8% retracement of the Sep-Oct downtrend.

2) IT stocks are on an uptrend ahead of the Q2 earnings which begin next week. Do you see overbought signs in the IT pack?
Despite a brief uptrend, IT stocks will go into Q2 earnings season largely as a laggard, especially with majority of the IT index stocks below 10 day moving average. The strength so far is provided by TCS and INFY, the biggies in the index, and towards this end especially, the opening salvo from these stocks at the beginning of the earnings season could set the trend. But it would also mean that the IT stocks will have plenty of upside room, if earnings numbers support.

3) Media and realty stocks were among the top sectoral winners in the week. Any stocks on your watchlist from these two sectors?
Midcap Realty stocks except Godrej properties remained dull last week, but Largecap and Smallcap realty stocks remained vibrant. Among them, we expect Prestige, DLF, Sobha, Brigade and Sunteck to continue upside in coming weeks. Among the Media stocks, Zeel, Nazara, Suntv and DBCorp to see positive bias in coming week.

4) Godrej Industries was the biggest gainer in the week in the BSE500 pack and went up over 22%. What would be your trading strategy in the week ahead?
A rise of such proportion, even if it means a new record peak, usually sees a withdrawal. However, this price has come on the heals of a long drawn consolidation which has lasted over 6 years that gives fuel for a steep and sustainable uptrend, which probably explains the urgency in Friday's price action. This encourages us to play upsides aiming 795 for the next fortnight, if Monday sees a gapped opening. Alternatively, inability to float above 670 may have to be taken as a signal towards false breakout.

5) A lot of action was seen in Bajaj twins on Friday following the announcement of a Rs 10,000 crore fundraise. Do you see signs of the rally continuing in the week ahead given the underperformance in the last one year.
Bajaj Finance has probably entered the first leg of a cup and handle upside breakout, a pattern that usually provides for a large upsides. Downside marked may be placed 7740. Bajaj Finserve has just come off a consolidation, and has some more room for upsides, but may be limited by the presence of congestion resistance at 1660

6) Share some of your trading ideas for the week
HDFCLIFE (CMP: 631)
View : Buy
Entry range : 623 – 632
Targets : 648 – 666
Stoploss : 619
The stock has been on a decline since the middle of September and took a support around the horizontal support zone of 620 forming a reversal candle pattern on daily time frame. Also MACD has shown signs of exhaustion at lower level supporting our assumption of a pull back in the near term. We expect the stock to move towards 648 and 666 in the coming weeks. All longs may be protected with stoploss placed below 619.
DLF (CMP: 548)
View : Buy
Entry range : 544 – 550
Targets : 565 – 580
Stoploss : 529
The stock has been moving within a narrow range since September after the spike in August. The stock has managed to break above the range resistance of 540 and closed with a Marubozu candle on Friday. Also, MACD has broken above the signal line on daily time frame supporting our assumption of continuation of the current positivity. We expect the stock to move towards 565 and 580 in the coming weeks. All longs may be protected with stoploss placed below 529.