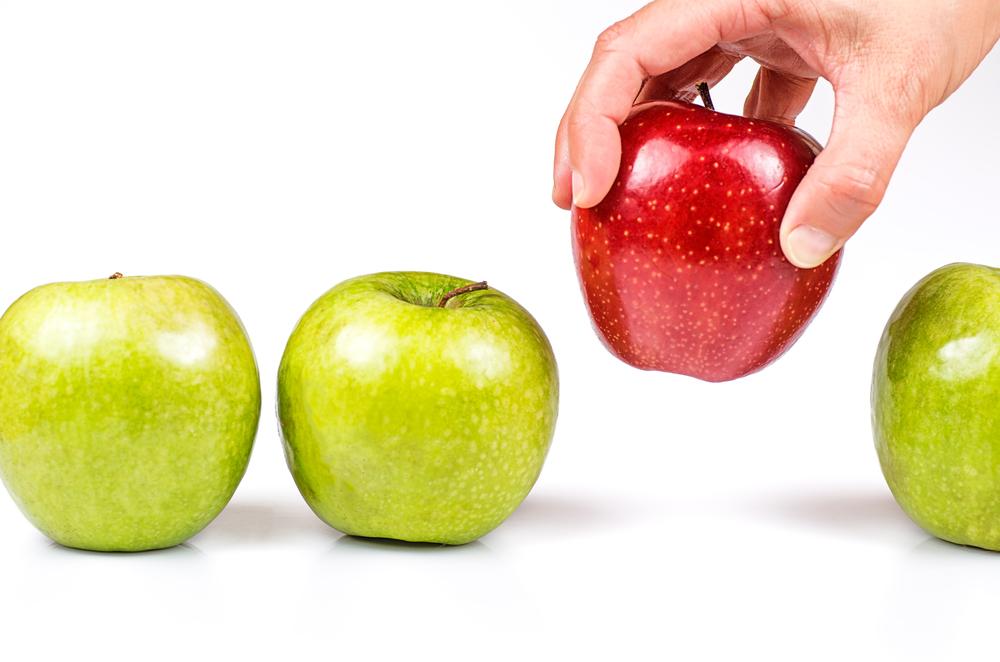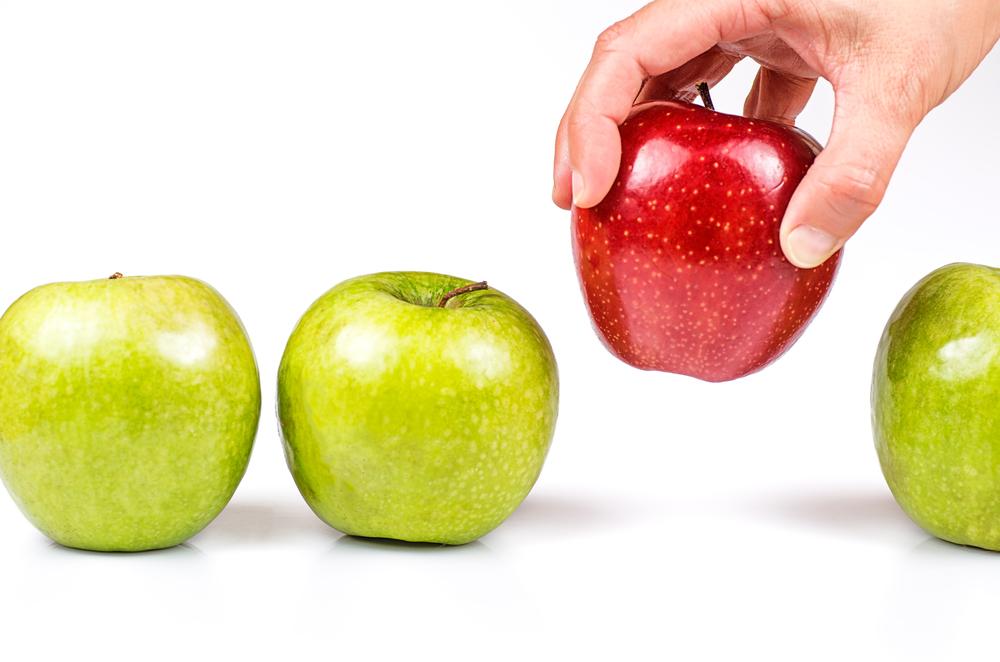 There are plethora of mutual fund schemes and various asset classes available in the industry. It is confusing for a layman to pick a fund that is suitable for his/her profile. Before investing in mutual fund, a novice investor must keep in mind the following important points:
Identify your financial goals: Every individual has different life goals. Before investing, one has to identify his/her life goals, the amount required for this goal and the investment horizon or time you have to achieve this goal. This financial goal may be children's higher education, marriage, buying a house, car or even buying an iPhone. Monthly investments required could be calculated and invested accordingly.
To know the risk taking capacity/risk appetite: After setting the financial goal and its investment horizon, one should assess his/her risk taking capacity in terms of investing money. The risk taking capacity or the willingness to take risk varies with age, investible surplus, time horizon and the investment objective. Since income or existing wealth alone cannot help to assess risk tolerance level, assessment of risk profile is inevitable exercise.
Asset Allocation matters: After ascertaining the financial goal and risk profile, one has to allocate the amount to each asset class according to his/her risk profile. The investment horizon to achieve this financial goal also will ascertain the type of asset class to be invested in.
Selection of fund that suits your risk profile: There are different category of mutual funds that we already discussed in earlier volumes. Every equity mutual fund carries risk and a pure equity fund is suitable for aggressive investor having long term financial goals. Also important is the right asset allocation of funds. As per the risk appetite one may diverse his investments into equity, debt, gold or real estate. We can have different types of investment strategies such as Lump sum investments and Systematic Investment Plans according to the existing asset position and investment period he has for achieving the goals.
According to the risk tolerance capacity, investors are mainly categorized as Aggressive, Moderate and Conservative Investors.
Aggressive investors are experienced investors and will be ready to take high risk with their significant portion of their assets understanding that this is crucial for generating long term returns
Moderate investors may have some experience of investment and are those having moderately high risk tolerance in order to meet their long term goals. Usually they take this risk with a part of their available assets
Conservative investors are those having low risk tolerance and having a short to medium term investment horizon.
5.Diversification within an asset class: After the diversification through various asset classes one has also to diversify the investments among different categories of equity and debt as well. In the equity category there are large cap, mid cap and small cap funds. In debt category there are long term and short term category of funds as per the instruments they carry in the portfolio. So considering the risk capacity and investment horizon one has to allocate amount to each of these categories. The figure plots the risk reward relationship of various category of schemes. On one side of the graph we can see equity funds and their risk profile. Balanced is the least risk one and sector is the most risk fund. In debt, liquid fund is the least risk and MIP is the most risk one. As the risk increases, the return also increases. Hence select your fund composition accordingly.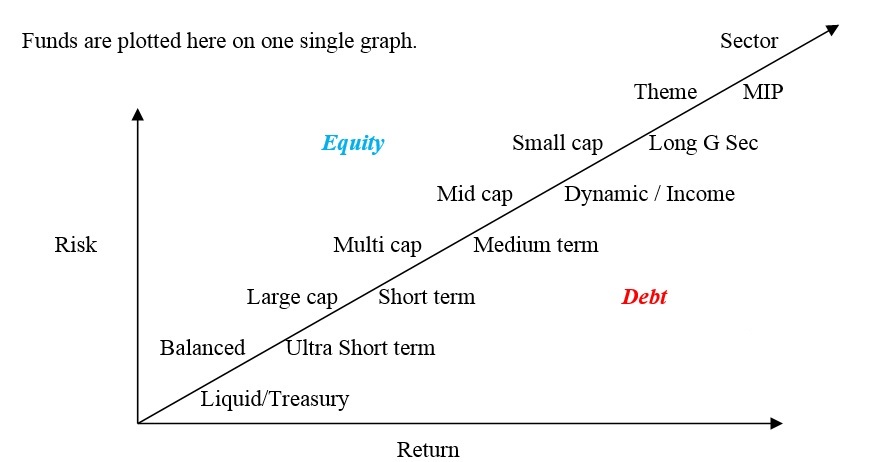 To start investing download Geojit's Mutual Fund App Funds Genie. The desktop version can be accessed from www.fundsgenie.in
Posted: February 2018