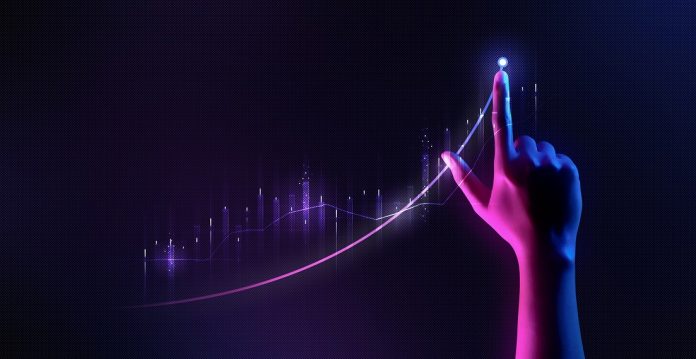 Favored view sees prospects of continuation of uptrend aiming at 18600, but sees a fair potential for consolidation first, once in the 18110-18300 band," says Anand James, Chief Market Strategist at Geojit Financial Services.
In an interview with ETMarkets, James, said: "FIIs now hold 41.3% of their index future positions as longs. This is a far cry from the 7.8% proportion that was seen early this year." Edited excerpts:
What a week for Indian markets – Nifty50 reclaimed 17900 levels. What led to the price action?
While FPIs quietly unwound their shorts and Q4 numbers improved the sentiments, investors were encouraged to chase prices higher and higher.
While this confidence was reflected in VIX sinking to the low 11. Short sellers also added further legs to the rally in the second half, by way of covering.
The consolidation seen around the 200-DMA vicinity last week on multiple days, gave the most visible sign of strength that would finally catapult prices above 18000 by the last day of April.
Based on the April series F&O expiry where do you see markets headed in the May series? What are the important levels that one should track?
Nifty and Bank Nifty saw muted rolls, suggesting that a good deal of traders ended up on the wrong side, after the three preceding months had kept strong bearish hold on sentiments.
Fresh positions could take a while to build, as only around 20% of Nifty 50 index constituents have released numbers. Roll costs for stocks were also seen on the low side. And, on Friday, 64% of the stock futures saw long build up.
Levels wise, we now find ourselves within the 17976-18300 objectives that we had set out with last week.
Favoured view sees prospects of continuation of uptrend aiming at 18600, but sees a fair potential for consolidation first, once in the 18110-18300 band.
Hence, brace for consolidation or a turn lower this week, but downside momentum would need 17885 to be conquered.
The Nifty50 closed April on a strong note with realty and banks taking the lead. Will the momentum continue for these sectors in May?
Around 30% of Nifty's contribution came in from Banking stocks which remained one of the driving sectors in April. Looking at the April F&O data, the Banking and Realty sector has seen long buildup on an expiry-to-expiry basis.
Apart from having promising weekly and monthly chart setups, around 70% of Banking and Realty stocks are yet to move into the overbought zone hinting at further upsides in May.
There is a lot of action on Gujarat-based stocks – what should investors do?
Big gains came in Gujarat-based PSU stocks which had moved up post Gujarat Govt.'s announcement of a new policy for dividend distribution and bonus shares.
Listed stocks, other than PSU stocks, which are based out of Gujarat, didn't move much in tandem with PSU stocks.
70% of the PSU stocks have moved closer to the overbought zone which is likely to add some speed breakers in the coming days.
Additionally, most of them had sailed quite briskly even before the announcement, hence, caution is certainly the watchword.
Small & Midcap stocks outperformed Nifty in April. How should investors play the theme in May?
Smallcap and Midcap indices gained around 6% in April and close to 50% of this came in the last week of April.
Around 50% of the stocks in the Midcap and Smallcap segment are still hovering in the neutral zone as far as Relative strength is concerned which offers more room for another expansion.
Also, the technical charts of both indices are showing MACD exhaustion in monthly time frame favoring bullishness in May.
Anupam Rasayan rose more than 80% in a month and Finolex rose more than 60% — what led to the rally and what should investors do now?
Anupam Rasayan was driven by news of back-to-back order wins in April and the company's initiative to expand their production capacity further by adding three more plants in Gujarat.
Finolex Cables on the other hand has been on an uptrend since the Q3 results were announced in February. This month's gain came after comments from its Executive Chairman on their revenue guidance and expansion plans including their plan to invest in a new plant in Pune.
Both the stocks have run up enough to stretch the momentum indicators and warrant a corrective move in the near term.
However, the medium-term technical outlook for both stocks looks promising and a buy-on-dips approach may be employed.
Can you sum up FIIs activity in April and how are they placed for the month of May?
FIIs now hold 41.3% of their index future positions as longs. This is a far cry from the 7.8% proportion that was seen early this year.
This change has been instrumental in changing the mood of the year, which was decidedly bearish for the first three months. In cash, April saw FIIs as net buyers to the tune of around 9264 crores.
While this was far lower than the near 15k crores brought in by FPIs in March, which was largely due to low base and anticipatory buying ahead of earnings, it is important to note that gross sales were far lower in April, at 109k crores, when compared to around 165k crores in March.
This suggests that FPIs do not appear to be worried about the lofty levels that we are at now and could be eying more gains.
Any value picks that traders can look to buy for the short to medium term?
Here is a list of short-term trading idea –
Bata India: Buy| LTP Rs 1474| Entry range: 1445-1474| Target: 1555 – 1650| Stop Loss Rs 1394
The stock has been on a decline since August 2022 and this month we have seen a reversal candle setup resembling a Morning Star candle pattern in the monthly time frame along with bullish exhaustion as far as the MACD forest indicator is concerned.
This sets up a stage for a bounce back in the near term. We expect the stock to move towards 1555 and thereafter towards 1650 in the coming months. All longs may be protected with stop loss placed below 1394 levels.
First published in The Economic Times