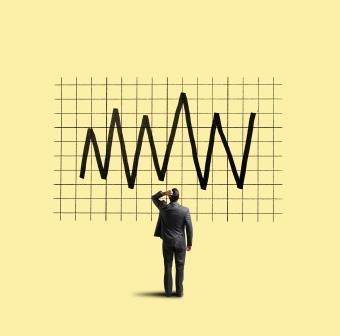 The market has been excessively volatile recently and is likely to remain so in the coming days. The global sell off in equity and concerns regarding the election outcomes had impacted the market on Monday when the Sensex plunged 713 points. The RBI Governor's resignation, which came after the close of the market, is a short-term sentiment negative.
There are two fundamental factors that have turned positive for the economy and markets. The crash in crude to below $60 now, from the peak of $86.70 in October, and the decline in US 10-year bond yield to 2.86% now, from the recent peak of 3.26 % in October, are clear positives for the economy and the market. Also, there are clear signals of revival of private capex which augur well for pick up in growth in 2019. Meanwhile, trade tensions between US and China and the growth scare in 2019 remain areas of concern.
Today, the market is likely to be impacted by the election outcomes. The RBI Governor's resignation, though short-term negative, is unlikely to impact the economy and markets beyond the short-term, if the new governor is a credible and respectable person.
Investors are advised not to react in panic. History tells us that the worst investment decision is to panic and sell; and the best decision is to keep cool during times of excessive volatility and smartly buy quality stocks that will be available cheap during market volatility. SIP investors are advised to continue their SIPs. We feel that scaling up SIPs would be a smart investment decision now.
Posted: December 2018