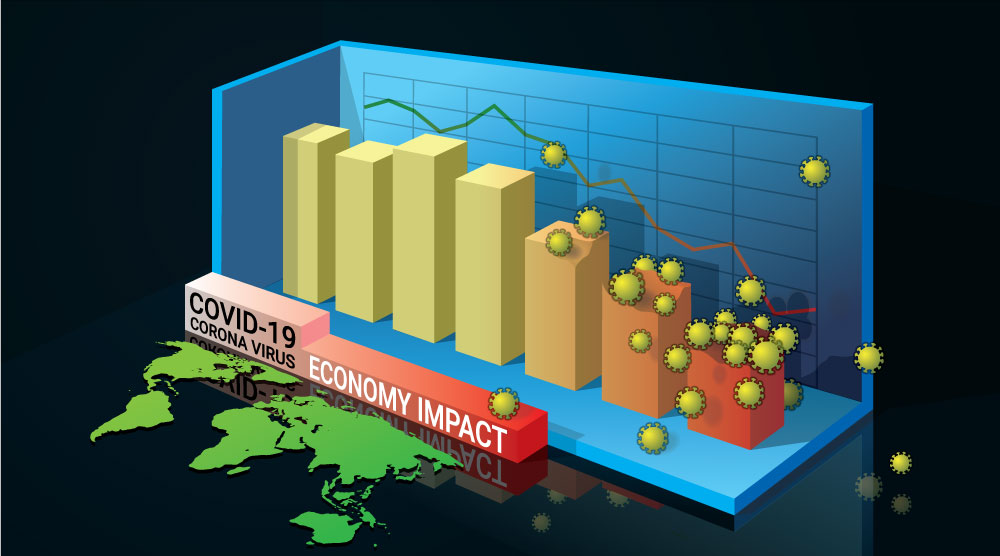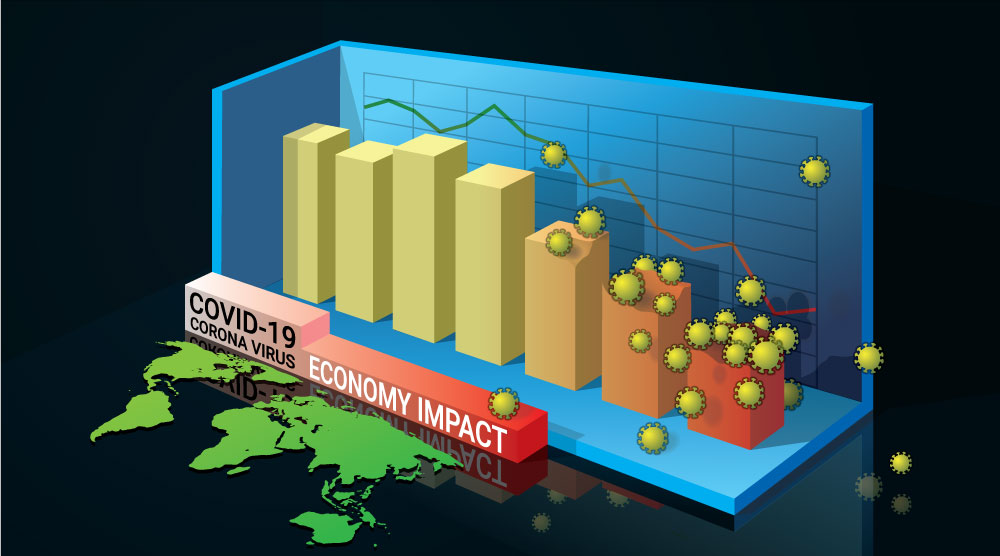 The country is fighting to contain the spread of COVID-19 as the number of reported cases crossed 500. For the next 21 days, India will be facing a complete lockdown. There is a level of uncertainty as it is difficult to quantify the economic cost associated with the lockdown. However, at this point of time the government has no choice but to initiate steps like this to prevent the spread of the virus and save human life. The existing health infrastructure in the country is not sufficient to meet a crisis like situation. In such a scenario, it is the responsibility of every citizen to abide by the measures initiated by the government.
It is an undisputed fact that both the domestic and global economy will be badly hit by the pandemic. The cost on the domestic economy would be high as informal sector dominates the Indian economy. For instance, nearly 85 percent of Indian workforce is in the informal sector. Lockdown will disrupt the businesses in the informal sector, pushing up the unemployment rate. This can have negative repercussions on the economy impacting consumption and investment levels. Various flagship programmes such as a MNREGA will be also be put on halt, resulting in a loss of income and a higher economic burden on the rural economy.
Similarly, the lockdown would result in a spike in the prices of essential commodities including fruits and vegetables. Food inflation in the country is at elevated levels. It was expected that the harvest of rabi crops in the coming months would help in cooling the food inflation rates. However, in the present situation, amid the supply disruptions, food prices would spiral up. Though the low crude oil price is a relief, there would be a general rise in price level as food and beverages have a share of around 45 percent in the total basket of goods and services used in the construction of Consumer Price Index (CPI).
Finance Minister announced relief measures including the extension of deadlines for filing tax returns and relaxation of various norms. These measures would be helpful to the tax payers and business in the country. It is expected that an economic package would be announced in the coming days. Presently, the focus of the government should be on low income earners, as they are the worst hit from the current situation. Measures such as direct cash transfer is the need of the hour.
In the present scenario, liquidity boosting measures from the RBI will only have limited impact on the economy. The Central Bank should devise measures to deal with the surge in NPAs, as various sectors are badly hit from the spread of COVID-19. Banks could witness a surge in retail NPAs also. Let's hope for the best; sooner the situation stabilises, lower will be the cost on the economy.