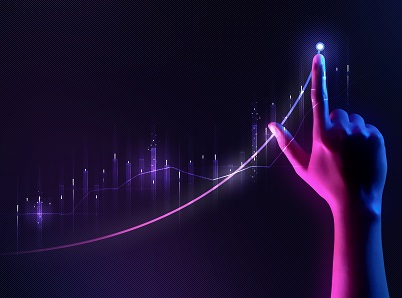 It has been almost two more months since Bank Nifty lost the upside momentum. During this period, Bank Nifty had retired into a 1000 point trading range, an unusual turn of events, especially for an index which is often favoured by a section of traders for its volatility. During this period, Bank Nifty had multiple forays past the last year's peak, only to fizzle out without gaining momentum. This set up resembled the conditions in late 2019 that preceded the 2020 crash. With this in mind, we had lined up 41,800 as the downside objective, expecting Bank Nifty to break down and aim for 200 DMA. The only difference from the 2019 set up is that we are now above 50 DMA and have had multiple instances of the key MA thwarting sharp downside attempts. This prompts us to tone down our bearish expectations until the 43500 region, where the 50 DMA is now, holds.
Meanwhile, Nifty had a much more eventful week with multiple attempts to push beyond the record peak, turning futile. The rejection trades thereof ended up with sharp falls on the last two days of the week. The 200+ points fall from the top has forced a close slightly below the 20 day moving average, which is the first time since late March, during which the 2000 point rally has been in play. It is prudent to take a cautionary stance as the last time it turned lower from record peak in December 2022, the declines thereof stretched for more than two and a half months wiping out over 2000 points.
December's fall was different in that there were clear reversal patterns that are missing in last week's breakdown, which appears more as a consolidation pattern. A mean reversion move is possible though, and the 18317/70 region appears to be the first landing point, with 18042, the previous consolidation low, as a stronger support. However, we feel that, with nearly 40% of Nifty as well as NSE 500 stocks yet to clear December peaks, the rally still has more legs, and hence we remain optimistic of a recovery without breaching the 18570/440 region, followed by a new peak.
Either way, it is certain, given the proximity of Bank Nifty to the 50 DMA, and that of NSE Nifty 50 to the record peak, how VIX performs would be key, in the week ahead. So far the rise in VIX has not been sizable enough to warrant the breakdown that both indices have attempted to unfold with the last week's sharp falls.
First published in Financial Express