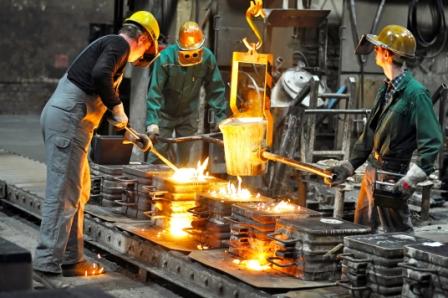 By Manu Jacob
Industrial metals are broadly on the bullish track hitherto in 2021. A robust revival in industrial activities in key economies and subsequent demand surge lifted base metal prices. Supply disruptions in some metal-producing areas due to pandemic led lockdowns left global metal supplies far behind the fast-rising demand. Manufacturing activities revamped in the second quarter of 2020, leading to a faster outflow of inventories in warehouses across the globe. The factory-gate inflation in China jumped 6.6 percent in April 2021 amid a steady recovery in industrial activities and rising commodity prices.
The International Monetary Fund upwardly revised the world economic growth forecast to 6 percent this year, compared with the 5.5 percent expansion forecast in January. The pandemic had cut global output by an estimated 3.3 percent in 2020, the worst peacetime outcome since the Great Depression. Aggressive stimulus spending by the US, China, and other large economies are accelerating the global economic growth. For 2022, growth is projected to slow to 4.4 percent, up from the IMF's January forecast of 4.2 percent growth. Higher economic growth in 2021 points to higher metal demand during this period. Besides, the manufacturing Purchasing Managers Index from major industrial economies showed a significant expansion since January 2021.
Amid receding pandemic fears, rising inflationary pressures have caused concerns among investors across the globe. Being the world's biggest exporter, the surge in commodity prices in China stoked inflationary pressure in the global economy. Moreover, the rise in inflation was also boosted by spiking fuel prices. Chinese government decided to take strategic steps by regulating imports, exports, stockpiling, and tougher inspections of physical and derivatives markets in order to curb the incidence of inflationary pressure on the consumers.
Despite the slump in the first half of 2020 owing to the pandemic outbreak, copper prices rallied to all-time highs in LME, COMEX, and MCX platforms. The LME copper hit as high as USD10747 per metric tonne. Shrinking supplies and a robust revival in industrial demand mainly from the major industrial economy China, helped the prices through the pandemic period last year. Besides copper inventories in major warehouses registered with LME and SHFE around the world also depleted to decade lows during the pandemic period. The LME copper is poised for a fifth straight quarterly gain in the second quarter of 2021.