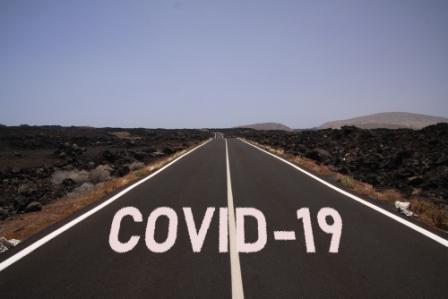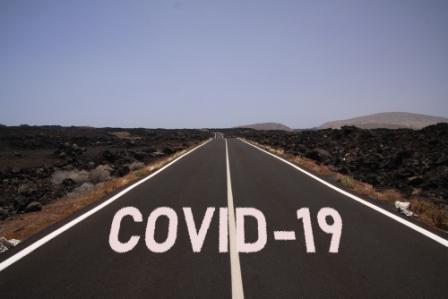 The Director General of WHO in a recent press briefing described the world's fight against Covid-19 as a long haul. Most experts now feel that the virus will be around for a few months more. Also, the fact that a vaccine is at least one year away and existing drugs are not proving to be effective make the war against the virus extremely challenging.
This presents a classic dilemma before governments: To enforce extended lockdowns or open up economies. And, all countries and governments are not equally placed. There are hot spots like US, Italy, France, Spain and UK where community transmission has and still is accelerating the number of infected people and mortality. Then, there are tropical countries where community transmission is almost absent and lockdowns have succeeded in 'flattening the curve'. There are many countries where the pandemic is in early stage.
One thing is clear: we will have to live with this virus for some time. The only way forward is social distancing, testing, isolation and treatment. However, this standard response will not work similarly everywhere. In less- populated developed countries with high quality administration and a citizenry with high level of civic sense, partial opening up the economy will work. Sweden, which did not enforce lockdown, is in good shape; but is not an example, which can be followed by other countries including some developed ones. The Swedish model is impracticable in a densely populated country like India where social distancing is almost impossible in many crowded places.
To open or not to open
Continuing with the lockdown for an extended period of time is no option at all, especially for less developed economies with limited resources. Economy in extended lockdown will wreck economic havoc and might even trigger social unrest. IMF has projected a growth rate of 1.9 percent for the Indian economy for 2020 on the assumption that economic activity will resume by June and growth in the second half will be good. If the economy is not gradually opened up India will witness the worst economic growth since independence. With total collapse of demand and snowballing unemployment the socio-economic scenario will turn nightmarish. Therefore, the only option is to gradually open up the economy. Sadly, this will increase the number of infections, and mortality too. Unfortunately we don't have a choice.
Medium to long-term benefits
India has, so far, succeeded in 'flattening the curve'. More importantly, there are no signs yet of community transmission, which experts feel may be due to our warm weather and high humidity and a whole host of other factors like the BCG injections and earlier malarial incidence keeping the virus at bay. If this trend continues, it is possible that India may come out of this crisis with lesser injuries.
An inevitable consequence of this crisis is the backlash against China. Once this crisis is over, there will be a serious emotional and economic backlash against China. China's suppression of facts and mortality rates in Wuhan has come in for scathing criticism all over the world. There is anger against China. Japan has already announced incentives for shifting supply chains from China. The reaction from US is likely to be severe since this is election year in US. India can be a major beneficiary of this backlash against China.
When supply chains shift from China, India has to be ready with much improved infrastructure and ease of doing business. We have done the right reform on the corporate tax front. If we supplement this with more reforms in land acquisition and labour, India can convert this crisis into an opportunity.