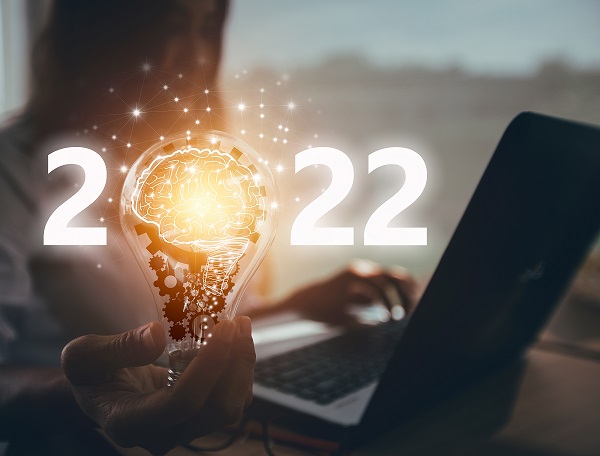 The last two years, 2020 and 2021, which were painful disasters for humanity, paradoxically turned out to be boom years for stock investors. Exuberant retail participation, historically low interest rates and good performance of the corporate sector combined to trigger global bull run that created phenomenal wealth for investors. The mother market US led from the front with S&P 500 setting record highs 70 times in 2021.
The Nifty rally from 7511 in March 2020 to the October 2021 high of 18604 has been an unprecedented, ferocious unidirectional bull run. This one-way rally has ended with a near 10 percent correction from the peak. But, the market is resilient and long-term prospects look good. The economy is on a strong rebound and corporate earnings are set to grow impressively for the next 2 to 3 years. So, it makes sense to remain invested in this bull market. But since valuations are rich, investors should be prepared for modest returns in 2022.
Threats in 2022
There are two known threats to the market: One, some new lethal variants of the Corona virus can pose serious challenges. Two, rate hikes by the Fed in 2022 on rising inflation concerns may lead to capital flight, impacting emerging markets like India. Apart from these known threats geo political issues like the Russia-Ukraine tension and the Sino-Indian tensions can pose threats to the markets. Perhaps, the biggest threat to the market may come from a presently unknown factor. Since valuations are high, markets are vulnerable to corrections.
Therefore, for 2022, investors may follow a cautious investment strategy.
Prefer large-caps to mid and small-caps
In a bull market, the mid and small-caps outperform. But when the trend reverses, the opposite would be true. Therefore, going forward, safety would be in large-caps. However, investors should continue to invest in mid and small-caps, preferably through mutual fund SIPs.
Financials, IT, telecom and construction are on strong wicket
In spite of FII selling, financials are likely to do well in 2022. The rebound in the economy and beginning of the capex cycle is improving credit growth in the economy. Leading private sector banks, couple of large PSU banks, the leading Fintech company and leading home finance companies are set to do well in 2022.
Since Covid has accelerated digitization globally, IT is in a sweet spot. This segment is on a multi-year expansion cycle and earnings visibility is high. Explosive growth in data consumption and price revision by the leading companies augurs well for the telecom sector. Construction related stocks like cement, paints, adhesives, pipes, tiles and sanitary ware look good for investment in 2022.
Move some money to fixed income
Since valuations are high and markets are vulnerable to corrections, as a measure of abundant caution, move some money to fixed income assets. Dynamic bond funds would be a good option.
Increase the exposure to gold
Gold does well during inflationary times. Inflation has started rising globally and 2022 may witness higher inflation. Also, a higher level of INR depreciation is likely in 2022 favoring gold. Therefore, gold can be a good hedge, going forward. In many portfolios gold exposure is less than 5 percent. This can be raised to at least 5 percent through investment in SGBs or Gold ETFs.
Continue SIPs
Experience has taught us that it is difficult, almost impossible, to time the market. More important than timing the market is to spend time in the market, i.e., to remain invested and continue investing. So, continue with SIPs.
Look beyond 2022
Successful investment needs long-term vision. Wealth is created through intelligent long-term investment. By 2030 India would be a $7 trillion economy. The profitability of India Inc would explode in the next several years and the high quality profitable companies will generate huge wealth for investors. Investors should invest based on this insight rather than worry about prospects for one year.