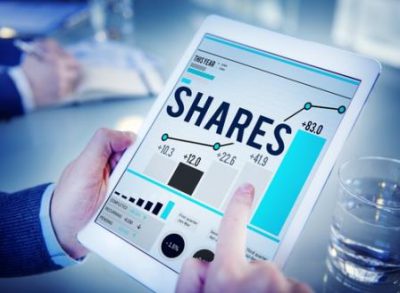 Tata Steel is a leader in the global steel industry with operations spanning over 26 countries with key operations in India, Netherlands, and United Kingdom. Tata steel primarily caters to customers in automotive, construction, engineering, energy and power sectors
Revenue for Q1FY22 rose 6.8% QoQ to Rs. 53,372cr (+109.5% YoY) due to growing European business (+12.6% QoQ to Rs. 19,441cr) with elevated spot steel prices. Domestic operations were backed by improved prices and realization offsetting lower deliveries upon partial lockdowns impacting steel consuming sectors with temporary shutdowns. Production was at 7.88mn tons (vs. 8.02mn tons in Q4FY21 and 5.54mn tons in Q1FY21) mildly impacted due to seasonality and second wave of COVID. Resultantly, India revenue fell 1.9% QoQ to Rs. 20,798cr (+122.7% YoY upon low base), as apparent steel consumption shrank 14.8% QoQ. Bamnipal Steel revenue climbed up 7.3% QoQ to Rs. 7,858cr, while Other Indian operations surged 7.9% QoQ to Rs. 4,112cr
Company recorded highest ever quarterly consolidated EBITDA of Rs. 16,111cr (+13.6% QoQ) with a margin of 30.2%, up 180bps QoQ with reduced other expenses (-2.9% QoQ) and favorable inventory changes as a % of sales (+8.9pps YoY, +2.9pps QoQ) partially offset by higher raw material costs (+23.5% QoQ) and staff costs (+5.0% QoQ). Resultantly, net profit rose to Rs. 8,097cr vs. Rs. 4,417cr loss in Q1FY21.
Global steel demand is expected to rise by 5.8% in CY21 upon economic recovery and progressive COVID-19 vaccination across regions. The company has accelerated capex allocation for expanding Kalinganagar – already spent Rs. 2,000cr; Expected capex for FY22 is at Rs. 10-12kcr. 6 MTPA pellet plant and 2.2mn CRM complex are expected to be commissioned by H1FY22. Q1FY22 debt repayments is at Rs. 5,894cr while gross debt dropped to Rs. 84,3237cr and net debt to Rs. 73,973cr; FCFs amounted to Rs. 3,553cr. Volume guidance for Domestic and Europe businesses at ~1mn ton for the year.
Company aims to focus on expansion by doubling production capacities led by improved capex to gain further traction in domestic operations. Solid financial position/free cash flows coupled with deleveraging benefits to supplement liquidity sustenance and strengthen future prospects. Hence, we reiterate our BUY rating on the stock with revised target price of Rs. 1,745 using SOTP valuation.
Analyst: Sheen G, Geojit Financial Services Ltd., INH200000345
For Disclosures and Disclaimers: Please find the web link for the research notes: Tata Steel Ltd : https://bit.ly/3grdD9I
Indraprastha Gas Limited is one of the leading City Gas Distribution (CGD) companies in India. The Company is a joint venture promoted by GAIL (India) Limited and Bharat Petroleum Corporation Limited (BPCL). The Company is in the City Gas Distribution business and provides safe and uninterrupted gas supply through its extensive distribution network to transport, domestic, commercial and industrial consumers.
Company's Standalone revenues for Q1FY22 was up 99.3% YoY to Rs. 1,380cr (-19.3% QoQ) with robust volume growth of 95.6% YoY to 484 Standard Cubic Meter (SCMmn) (-21.2% QoQ). Demand saw a modest uptick post lockdown relaxations with economic and business activities returning back to normalcy. CNG revenue grew 126.7% YoY to Rs. 850cr (-21.7% QoQ), with CNG volumes at 332 SCMmn (+126.1% YoY, -24.3% QoQ) upon improving regulatory environment. PNG reported sales of Rs. 398cr (+54.3% YoY, -12.5% QoQ) with 51.0% YoY growth in volumes to 152 SCMmn (-13.6% QoQ). PNG domestic volumes increased 2.8% YoY along with PNG commercial/natural gas by 81.0%/100.2% YoY. Monthly four-wheeler vehicle additions, higher CNG car sales etc. should further improve demand in the near-term.
Company reported gross profit of Rs. 695cr (+104.8% YoY, -16.9% QoQ). Gross margin expanded 135bps YoY owing to subdued natural gas purchase costs prompting significant decline in cost of sales (-21.6% QoQ to Rs. 685cr). EBITDA stood at Rs. 381cr (-22.6% QoQ) with EBITDA margin contracting 120bps QoQ to 27.6% (+15.6pps YoY) on higher staff costs (+19.1%YoY, +9.1% QoQ) partially offset by lower other expenses (-10.8% QoQ, +23.4% YoY). As a result, PAT came in at Rs. 244cr vs. Rs. 32cr in Q1FY21.
IGL ensures to maximize profits by providing commercial PNG connections at "Zero cost". It is currently India's largest CNG distributor, operating CGD networks across 27 districts in 10 geographies. Domestic PNG has been recording strong growth, while industrial to be supported by polluting fuels ban in the NCR despite higher LNG prices. The company also entered into an agreement with Kinetic Green Energy & Power Solutions for setting up battery-swapping stations at Delhi-NCR initially and thereafter at mutually agreed locations. The two companies plan to set up 50 battery-swapping chargers for two-wheelers and three-wheelers by the end of this financial year.
With sales picking up considerably across all geographies crossing pre-lockdown levels of 2019-20, we expect IGL revenue to improve further in the upcoming quarters. Better capacity utilization, favorable prices, low cost initiatives etc. should help improve financial performance further. Therefore, we remain positive on the stock and reiterate our BUY rating with a revised target price of Rs. 624 based on SOTP methodology.
Analyst: Sheen G, Geojit Financial Services Ltd., INH200000345
For Disclosures and Disclaimers: Please find the web link for the research notes: Indraprastha Gas Ltd : https://bit.ly/3z8KOWG
Jyothy Laboratories Ltd (JLL) is an Indian FMCG player with products across Fabric care, Dishwashing, Mosquito repellents & Personal Care. Jyothy has a wide basket of products marketed under power brands like Ujala and Henko in the fabric care, Exo and Pril in the dishwash segment, Maxo in the household insecticides, and Margo in the personal care. Jyothy also owns the brands Henko, Mr White, Fa, Pril, Margo and Neem via purchase of Henkel AG's stake.
For Q1FY22, revenue grew by 21%YoY backed by healthy growth across all categories owing to higher growth in General Trade (GT) and E-Com channels. Dishwashing grew by 22%, Personal care (13.5% YoY), and Household Insecticides-HI (13%YoY) on YoY basis. JLL's enhanced focus on essential hygiene products along with healthy rural demand aided volume growth. Fabric care segment grew by 27% YoY (Vs de-growth of 24% in YoY quarter) but is still to reach pre-covid levels due to work from home culture and closure of schools. Covid-19 have changed consumer preferences more towards essential & hygiene products. ~85% of the product portfolio comprises of essential & hygiene products. The rural growth was better than urban, and the company is enhancing rural coverage by adding more sub-stockists & Van coverage and has introduced low unit packs across brands. Good monsoon and GOI's rural focus will support rural demand. These along with gradual revival in MT & CSD channels will aid volume growth. We expect ~12% revenue CAGR over FY20-23E.
EBITDA margin declined by 560bps YoY to 12% mainly due to reduction in gross margins and increase in ad-spends. Gross margin declined by 290bps due to surge in raw material (RM) prices. With a ~10% surge in RM prices, 5% was passed on to consumers and 2% was absorbed through efficiency. Ad-spend increase was about 8.2% of the sales Vs 4.6%YoY (Rs430 Vs Rs199 YoY). Ad-spend is likely to be maintained at 7%-8% of sales for the year. Gradual recovery in MT & CSD channels will improve volumes and product mix which will improve margins. The company aims to increase revenue contribution from personal care in the coming years to enhance margins further. JLL has opted for concessional income tax rate from FY27 onwards once the benefits under 80IE are utilised (till FY26). We expect PAT growth of 20% CAGR over FY20-23E.
Expect gradual improvement in urban demand which will support volumes through MT & CSD channels. Strong rural demand aided by good monsoon and GoI's rural initiatives along with JLL's focus on essential hygiene products will support volume growth. We maintain Accumulate rating with a revised Target of Rs.190 based on 25x FY23E EPS
Analyst: Vincent KA. Geojit Financial Services Ltd., INH20000034
For Disclosures and Disclaimers: Please find the web link for the research notes: Jyothy Labs Limited : https://bit.ly/3B1oUFk
The Ramco Cements Ltd (TRCL), the flagship company of Ramco group is the 5th largest cement company in India with a total production capacity of 19.8MT (South-16.6MT & East-3.2MT). The company also produces Ready Mix Concrete and Dry Mortar products and operates one of the largest wind farms in the country. TRCL has captive Thermal power capacity of 175MW and Windmill capacity of 126MW. The company has an employee strength of 3,374 as of FY21. With four integrated plants and six grinding units, TRCL has presence across ten states of India, a deep presence in the South India markets, and a growing presence in East India markets and in Sri Lanka and Maldives.
TRCL reported revenue growth of 18%YoY mainly supported by strong realisation growth (6.5% YoY/+11%QoQ) while volume was below expectation (- 33%QoQ/+10%YoY) due to stringent lockdowns in South region. The favourable sales mix (Trade-75%, Blended cement-77%) supported strong realisation. Further, re-branding measures in East, post commissioning of new capacity will support realisation going forward. We factor strong double digit volume recovery in FY22E (- 11% FY21E), supported by revival in economic activities and market share gains through capacity expansion. Expect revenue to grow by 18%CAGR over FY21-23E.
EBITDA margin improved by 470bps YoY to 29.6% mainly aided by strong realisation despite surge in costs. EBITDA/ Ton improved to Rs.1,700 Vs Rs.1,342 YoY. Power & Fuel costs sharply increased by 32% YoY. We expect discretionary spends including ad-spends to normalise in the coming quarters. Additionally, prices of pet coke and coal have witnessed a sharp increase in recent quarters (from $110 to $150 levels), which is likely to have an impact on margins going forward. However, cement prices are likely to be at elevated levels in the short-term which along with the company's cost efficiency measures like implementation of WHRS (Waste Heat Recovery systems) in various plants will support margins. Green power in the power mix improved to 14% from 5% YoY while Alternate fuel mix improved to 28% from 11% YoY. TRCL is adding 21MW WHR to its existing 18MW (9MW in FY22 & 12MW in FY23). Adverse price movements of cement, fuel and RM prices are the key risks.
TRCL's capacity expansion will support market share gains which along with the revival in economic activities will support volumes. With most of the capex completed, FY23 to witness significant deleveraging supported by strong free cash flows. The stock currently trades at 16x 1Yr Fwd EV/EBITDA. We value at ~15x FY23E EV/EBITDA to arrive at a Target of Rs.1,205 (Rs1,060 earlier), and maintain Accumulate rating.
Analyst: Vincent K A, Geojit Financial Services Ltd., INH200000345
For Disclosures and Disclaimers: Please find the web link for the research notes: The Ramco Cements Ltd : https://bit.ly/3gunKdQ