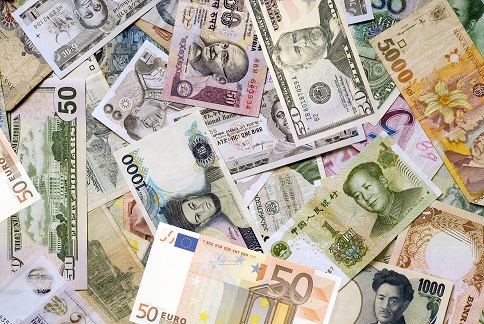 Global equity markets:
Global equity market ended on a mixed note, with most of the indices in the developed economies delivering negative returns.
Emerging markets like India, Indonesia delivered positive returns.
The rising inflation rate and the expected liquidity tapering by the Central banks is influencing the investor sentiments across the globe.
10-year bond yield:
The 10 year bond yield surged in September'21
US 10 year bond yield reached 1.48 percent in September'21, compared to 1.3 percent in August'21
The rising inflation rate and expected monetary policy normalisation are building pressure on the bond yields
Rising commodity prices and supply side constraints are pushing the inflation rate upwards in the major economies:
Purchasing Managers Index (PMI) of the major economies moderated in September'21
In August'21, inflation rate surged in the UK and Euro Area reaching 3.2 percent and 3 percent, respectively. Inflation rate registered a marginal decline in the US and China. Core inflation continues remain firm in all the all the major economies.
Commodity prices are showing a rising trend…
•Brent crude oil registered an increase of 10 percent (MoM) in September'21
•Bloomberg commodity index climbed up by 5 percent (MoM) in September'21
•LMEX was down by 3 percent (MoM) in September
EME currencies depreciated, as the dollar gained strength
Dollar index was up by 1.7 percent in September'21, clearly showing that USD is gaining strength against other major currencies
Most of the EME currencies depreciated against dollar in Sptember'21. Turkish lira registered a record low, and depreciated by 7.23 percent against USD in September'21.
Outlook:
•The rising commodity prices, inflation and supply bottle necks is posing a threat to the global rebound
•IMF revised the GDP growth rate forecast downwards marginally to 5.9 percent (from 6 percent earlier)
•Increasing inflationary pressure is forcing the Central Banks across the globe to start monetary policy normalisation
•The rising inflation rate along with the monetary policy normalisation would bring pressure on the bond yields